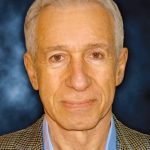 Editorial
Marvin Zimmerman, Publisher, INMR & Chairman of 2017 INMR WORLD CONGRESS
Mr. Zimmerman holds a BSc in Chemistry and also an MBA in International Business from McGill University in Montreal. After a 15-year career as Principal of a firm of consultants specializing in international marketing, in 1993 he founded INMR – a technical journal covering the eld of insulators and other network components used on lines and at substations. He is INMR's Editor and Publisher and also organizer of the INMR WORLD CONGRESS, held every two years since 1995.
Commentary by Pigini
Alberto Pigini, Consultant, Italy
Dr. Pigini received a Doctoral Degree in Electrical Engineering from the University of Milan. He worked for more than 35 years at CESI, first as a researcher, then as Research Manager and finally as Division Director, responsible for a number of aspects of HV electrical system, including environmental impact and generation. He is a Distinguished Member of CIGRE, Fellow of IEEE and active in various WG and Committees at these bodies. He now acts as a consultant to international clients and is a Columnist for INMR.
Wisdom on Overhead Lines
Konstantin Papailiou, CIGRE SC Overhead lines, Switzerland
Dr. Papailiou received his doctorate degree from the Swiss Federal Institute of Technology (ETH) Zürich and his post-doctoral qualification as lecturer (Dr.-Ing. habil.) from the Technical University of Dresden. Until his retirement at the end of 2011 he was CEO of the Pfisterer Group, a company he has served for more than 25 years. He is past Chairman of the CIGRE Study Committee 'Overhead Lines' and has published numerous papers and co-authored the EPRI Book 'Wind-Induced Conductor Motion' as well as a monography on 'Silicone Composite Insulators'. He is also the Editor of the first CIGRE 'Green Book on Overhead Lines' and the Editor-in-Chief of 'CIGRE Science & Engineering'.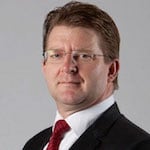 From the World of Testing
Jacob Fonteijne, Executive Vice President at DNV GL Kema Laboratories, Netherlands
Jacob Fonteijne joined DNV GL on February 1, 2011 as Chief Operating Officer for the BeNeLux, Africa and Middle East region. Having worked many years for companies such as Shell, Centrica and Booz Allen & Hamilton where he was responsible for both operations and business development, Fonteijne has extensive global experience in the energy industry and in management consultancy. Fonteijne graduated in Chemical Engineering from Delft University of Technology and earned an MBA from Cornell University in the US.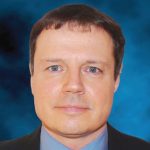 Reporting from CIGRE
Frank Schmuck, Director of Strategic Research & Process Engineering, Pfisterer, Switzerland
Dr. Frank Schmuck has been working in the eld of composite outdoor insulation for 30 years. In 1994 he became a member of various CIGRE and IEC Working Groups and runs the CIGRE Working Group "Insulators" since 2006. Since 2007 he writes as columnist for the INMR. He has co-authored a monography on 'Silicone Composite Insulators' in 2011 and contributed the insulator chapter to the first CIGRE 'Green Book on Overhead Lines' in 2014.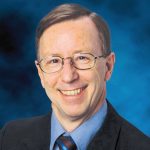 Transient Thoughts
William Chisholm, International Consultant, Canada
Dr. Chisholm is an internationally recognized expert in the effects of adverse weather on overhead power lines, including icing on insulators, lightning and grounding and thermal rating. He has been an IEEE Fellow for almost a decade years – a distinction given after his long career at Ontario Hydro and Kinectrics. He combines his consulting work around the globe with teaching and writing for INMR as well as Wiley & McGraw Hill and also volunteers in the IEEE executive rotation as Chair and Past Chair of the PES T&D Committee.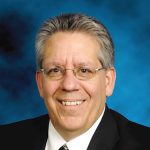 Woodworth on Arresters
Jonathan Woodworth, Founder, ArresterWorks, United States
Mr. Woodworth is founding partner of ArresterWorks, a 10-year old independent consulting rm. His areas of specialization include insulation coordination studies, surge arrester design and application issues and arrester forensic analysis. He has written more than 35 columns and articles for INMR on surge arresters since 2008 and is Convenor of IEEE Working Group and co-Convenor of IEC Working Group responsible for High Voltage Arrester Test Standards. He has been active in this industry since 1980 when he rst joined Cooper Power Systems.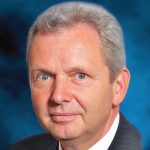 Focus on Cable Accessories
Klaus-Dieter Haim, Dean, Electrical Eng. Dept., Zittau-Görlitz University of Applied Sciences, Germany
Professor Haim studied Electrical Engineering at the University of Zittau earning his Doctor's degree in 1985 in the field of MV network design and optimization. His career covered a diverse range of assignments, from a research project for EDF to serving as a Professor in Algeria. Between 1994 and 2005, he worked as Head of Production for medium voltage cable accessories at Cellpack before assuming his current position. He is a Sr. Fellow for electrical power systems and networks and Dean of the Electrical Engineering Department at University of Applied Sciences Zittau/Görlitz.
Silicone Technology Review
Jens Lambrecht, Manager, Application Engineering, Wacker Chemie, Germany
Dr. Lambrecht studied radio and power engineering, earning a doctorate degree from Dresden University of Technology. Since that time, he has made his career as a development engineer for silicone cable accessories as well as a specialist in application engineering for silicones for both medium and high voltage applications. He has been with Wacker Chemie since 2005.