This past March marked the 10th anniversary of the untimely passing of Dr. Claude de Tourreil – one of our industry's most beloved and influential personalities when it comes to outdoor insulation. Claude devoted his life and professional career to advancing knowledge in insulator design and performance, yet in a way where he always sought to avoid the public spotlight. Rather, his was a selfless dedication that transcended politics and reputation – much like a 'pater familia' concerned only with the interests of the next generation. In an increasingly materialistic world, where profit and personal advancement have become key drivers, these qualities are indeed rare and deserving to be remembered and celebrated.
For 2016, INMR takes pleasure in announcing that the recipient of this year's Claude de Tourreil Memorial Award for Lifetime Achievement in the Field of Electrical Insulators is Vaclav Sklenicka of Prague in the Czech Republic.
---
The first time I heard the name ''Vaclav Sklenicka' came from the lips of Dr. Herman Schneider, himself a unique and enduring industry personality who worked for years at EPRI's testing facility in the United States. Herman and I were having dinner in Berlin in 1996 during an IEEE event when he remarked: "There's a sharp guy who really knows this business that you should meet … name is Sklenicka." I can recall that he managed to 'massacre' how the name was pronounced but it somehow still became implanted into my consciousness. Finally coming face-to-face with Vaclav took another couple of years during a subsequent CIGRE in Paris. But when we did meet it was quickly apparent that, as usual, Herman was correct. Vaclav was indeed someone having impressive credentials when it came to knowledge of and experience with insulators.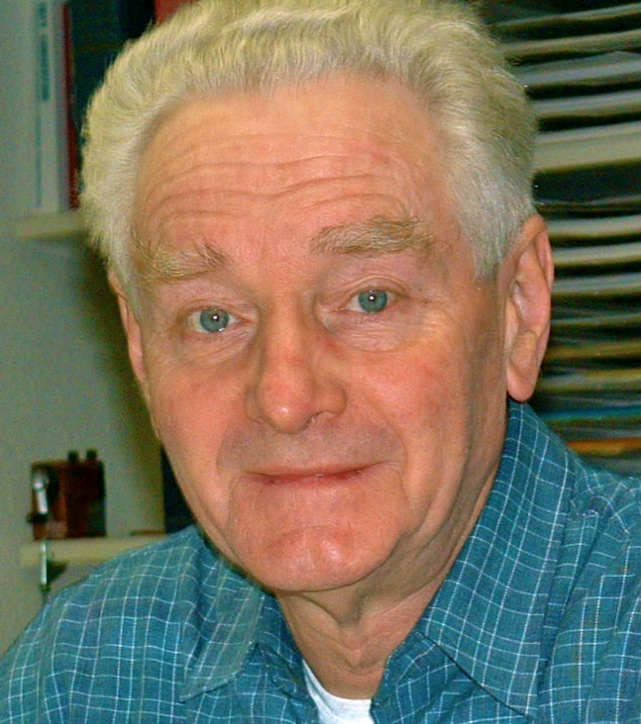 I invited him to be a speaker at our 2001 INMR WORLD CONGRESS held in Shanghai where he delivered one of that conference's most thorough and well-presented papers on issues involving composite insulators and fittings. He was naturally invited again to our next event in Marbella in 2003 and has become a key contributor at every Congress since.
Vaclav is an easy person not only to admire but also to like. He is an 'old world' style of gentleman who is also a wonderful and thoughtful host. Such as when he took me to see lines and substations outside Prague yet insisted that I also find time to visit Cesky Krumlov – a preserved medieval town that symbolizes Czech history and culture. He also arranged for me to visit the nearby home of the world's most prolific insulator collector, with his thousands of insulators spanning a century.
After obtaining his PhD degree from the Czech Academy of Science, Vaclav became more exposed to the world of testing during a course on insulation that he followed in 1978 at CESI. There, he met Prof. G. Carrara – since then a lifelong friend – under whose guidance he learned about insulation coordination and who also arranged for Vaclav to make his first presentation to the meeting of a CIGRE Working Group. Vaclav later participated in a similar program at FGH in Germany, this time on composite insulators and overvoltage protection. He quickly went on to apply his developing skills at his beloved EGU HV Laboratory where he spent the next four decades, rising progressively from research and test engineer to become Director in 2001. Since retirement from this role several years ago, Vaclav has maintained close affiliation but now in the role of Sr. Specialist.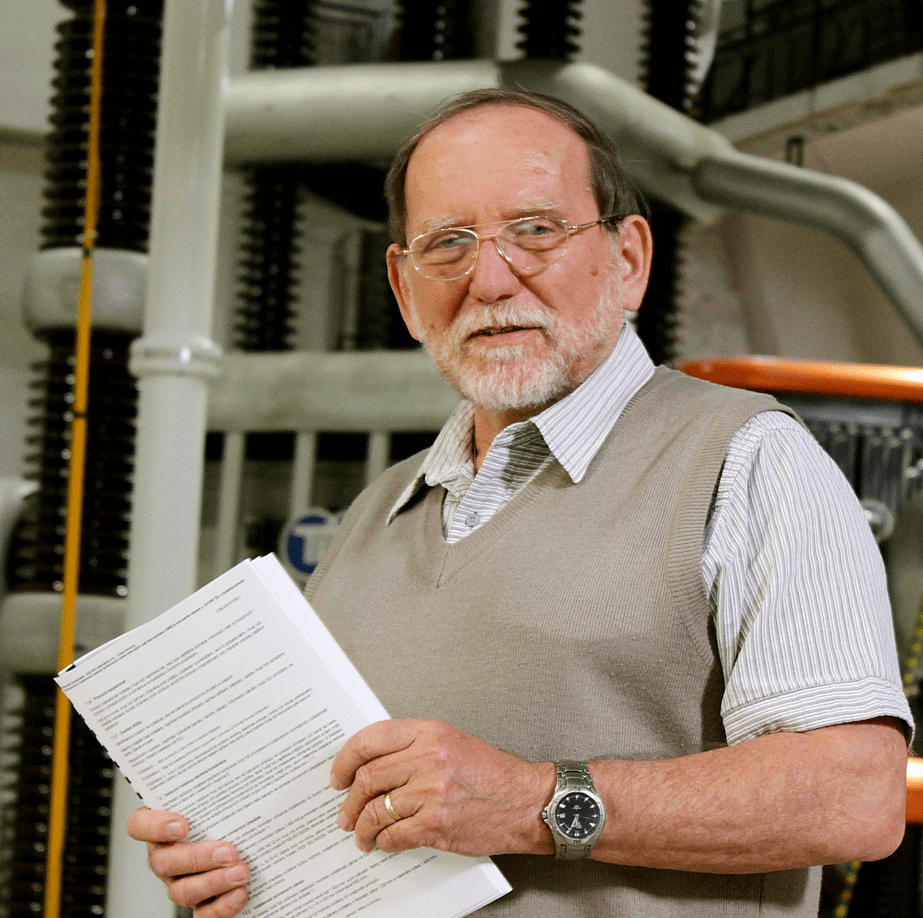 During the 1980s, much of his work focused on overcoming the terrible pollution problems that affected insulators on Czech overhead lines. In his usual modest manner, he credits others, such as Dr. J. Kucera, Mrs. D. Kohoutova and Mr. J. Vokalek, with helping most to resolve such problems. "These were some of our top experts at the time," he says. "We relied on them since the system in our country did not allow direct contacts with western laboratories and our links to organizations such as CIGRE and IEC were also limited."
Following the political changes that swept across Europe in the late 1980s, CIGRE became a vital new link for Vaclav with the world community of high voltage power engineers. After joining in 1990, he acted for years as his country's representative on SC 33 and served as Member or Convenor of a variety of Working Groups and Task Forces, including TF 33.04.09, WG 33.04, B2.03, B2.21, C4.3.03, D1.44 and D1.45. He also started a lasting affiliation with IEC in 2000, when he served as Czech representative in TC 36 (SC 36A, 36B and 36C), Convenor of TC 36 MT 15 (Revision of standards for artificial pollution tests) and Convenor of TC 36 WG 11 (Selection and dimensioning of high voltage insulators).
It was shortly after his first participation at CIGRE that Vaclav met Claude de Tourreil. He recalls, "Claude became not only a friend but also my mentor in these activities. He loved Prague and visited our laboratory many times during which it was clear he sympathized with the challenges we faced finding new customers at a time when many laboratories were closing due to lack of work. Claude helped us whenever he could and became a role model for me of what is expected from a CIGRE working group convenor and member."
Probably the most difficult period in his career came at the time EGU HV Laboratory – once part of a huge state-owned research institute – suddenly lost financial support from the government and at the same time nearly all its East European customers. "Our survival depended on finding new contacts quickly and demonstrating the quality of work done at our laboratory to potential customers in the West."
It is clear to all who know you, Vaclav, that your determination, talent and hard work have helped your laboratory not only to survive but to become one of the important HV testing facilities used by power equipment manufacturers and utilities the world over. Congratulations on your remarkable career, important contributions to the field and particularly your perseverance in the face of adversity that might have made others give up.
I know it would have made Claude, your dear friend and mentor, especially proud to see how well you succeeded pursuing your life's work. Like him, you have become a worthy role model for the next generation.
Marvin L. Zimmerman