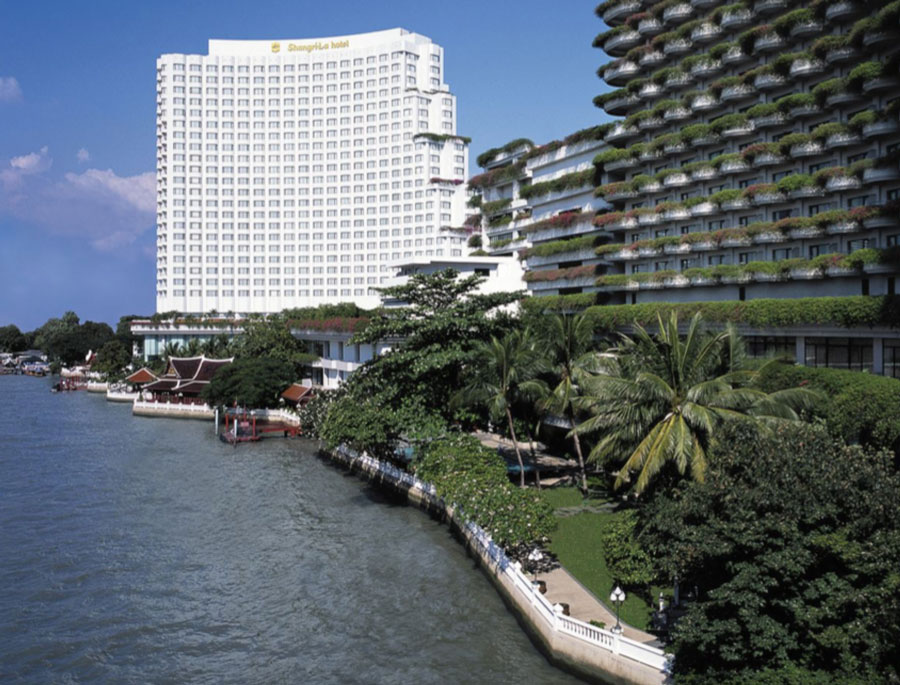 The next INMR WORLD CONGRESS (originally scheduled for Nov. 2021 but postponed due to the pandemic) will be held at the conference center of the beautiful Shangri-La Hotel in Bangkok, Thailand from Mar. 27-30, 2022. In the event that the state of the pandemic still makes holding such an international event unsafe or inconvenient, a new back-up date of Oct. 19-22, 2022 has been reserved at the same venue in Bangkok.
INMR is of course disappointed at the need for postponing this event from the original dates in mid Nov. 2021. But everyone can understand that it must be held in an environment of confidence that everyone involved will have been protected by vaccination and that ease of international travel will have returned to a more normal state.
On a more positive note, the Conference at this event will be outstanding, with a program of 120 lectures by more than 100 international experts and opinion leaders in the field of power transmission and distribution. These lectures will be grouped into 7 Sessions, each with its own central theme:
Session #1: Plenary General Session
This session will feature technical presentations on some of the latest issues related to optimal performance of transmission and distribution networks.
Chairman: Marvin Zimmerman, INMR, Canada
Session #2: Latest Developments in Insulator Design, Application & Inspection
This session will explore the latest technological developments aimed at optimizing insulator design and application as well as inspection processes and equipment to assess condition in service.
Chairman: Dr. Igor Gutman, Independent Insulation Group, Sweden
Session #3: Technology & Service Experience in Application of Surge Arresters
This session will review technologies and service experience in different applications of surge arresters to protect lines and substations.
Chairman: Dr. William Chisholm, T&D Expert, Canada
Session #4: Testing & Condition Assessment of Cable Systems & Accessories
This session will discuss approaches and methodologies to test cable systems both in the laboratory and on-site as part of pre-commissioning and condition monitoring.
Chairman: Paul Leufkens, Power Projects Leufkens, United States
Session #5: Site Severity Assessment & Line/Substation Design for Polluted Service Environments
This session will explain procedures to assess pollution exposure and severity of electrical infrastructure and to specify insulation design most suitable for this environment.
Chairman: Alberto Pigini, T&D Expert, Italy
Session #6: Testing & Certification Procedures to Ensure Application of Quality MV/HV Grid Components
This session will explore the most effective processes and procedures to qualify suppliers and their products prior to acquisition and application on power grids.
Chairman: Dr. Iryani Mohamed Rawi, Tenaga Nasional Berhad, Malaysia
Session #7: Optimizing Material Properties & Production Technologies for MV/HV Components for Power Grids
This session will focus on material properties and production technologies that allow optimized manufacture of consistently high quality polymeric as well as ceramic grid components.
Chairman: Dr. Frank Schmuck, T&D Expert, Switzerland
Apart from the 3-day Conference, there will be a PRODUCT & TECHNOLOGY EXHIBITION held in parallel. Experts and staff from leading equipment suppliers and testing laboratories from across the globe will be on-hand to showcase their latest products, designs and services.
For additional information and to view the speakers and topics of all 120 lectures, please visit: www.inmrworldcongress.com.
Thank you. See you in Bangkok!
Marvin Zimmerman
Congress Chairman
mzimmerman@inmr.com