Surge Arrester Expert Michael Champagne Will Report on Protecting Neutral Terminals of Power Transformers at the 2019 INMR WORLD CONGRESS
A presentation at the 2019 INMR WORLD CONGRESS by surge arrester expert, Michael Champagne of Waldemar S. Nelson & Co – will examine how surges propagate through transformer windings and the different voltage stresses experienced by the neutral terminal. He will then recommend the most appropriate approach to surge protection and arrester application of transformer neutral terminals. This approach was developed by the Protection and Coordination of Transformers working group of the IEEE-Surge Protective Device Committee with collaboration from IEC Maintenance Team 10 and will be presented in the next revision of IEEE C62.22 – Guide to the Application of Metal-Oxide Surge Arresters for Alternating-Current Systems.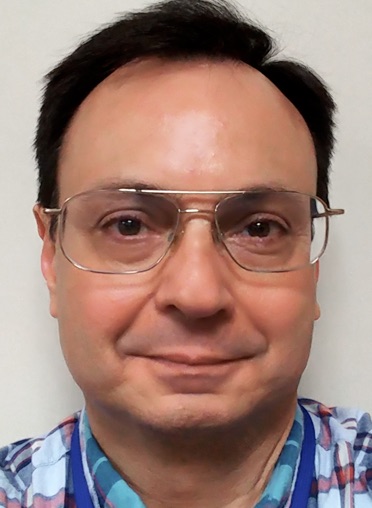 ---
When delta-wye power transformers are installed in distribution substations, the most common practice is to ground the neutral of the wye-connected windings directly to the substation ground using an adequate conductor in which no impedance has been intentionally inserted. Such an arrangement is said to be solidly grounded. However, in many installations, the transformer may be grounded through an impedance (which may be resistive or inductive), or ungrounded altogether. While a transformer's neutral remains solidly grounded, there is no change in voltage between its neutral and ground; however, when a transformer is resistively- or inductively-grounded, or ungrounded, there is a very real likelihood of a large voltage developing during ground faults or when surges occur. In such an application, it is important to protect the neutral terminal from surges that can develop as the result of a transfer from the primary, secondary, or tertiary terminals of the transformer.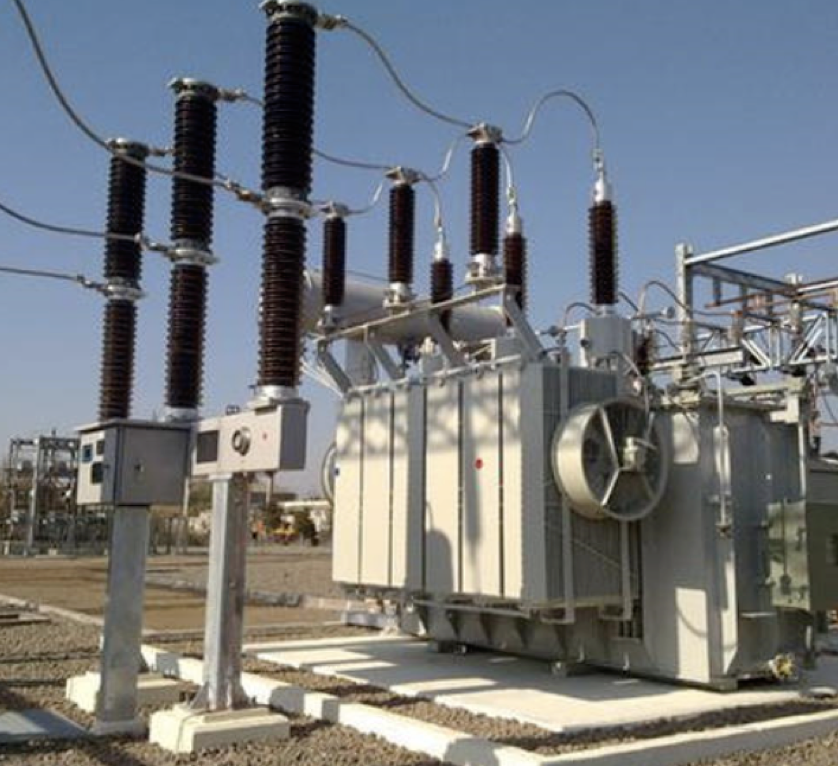 This practice is not widely recognized in the United States. In fact, the current version of IEEE C62.22 offers limited guidance on how to apply arresters on impedance-grounded or un-grounded transformer neutrals. The Guide is currently under revision by the IEEE Power and Energy Surge Protection Device Committee and it will provide expanded guidance on how to properly select and apply an arrester on a transformer neutral terminal in its next edition.
Transfer of Voltage Surge Through Transformers
In order to understand how this voltage between a transformer neutral and ground can develop, it is important to first understand how surges are transferred from one transformer terminal to another. Consider surges transferred from the primary terminals to the secondary terminals. As explained by Andrew Robert Hileman, surge voltages which appear on the secondary terminals of a transformer from an incoming surge on the primary terminal have four components. Those components are:
1. Electrostatic
2. Oscillatory induced by a corresponding oscillation from the primary
3. Second oscillatory component produced in the secondary (and tertiary winding if one exists)
4. Electromagnetic
Hileman was able to determine these surge components by experiment and presented them in a diagram (Figure 1). The initial sharp voltage spike is the electrostatic component (A). The electromagnetic component is the smooth sixty-cycle curve (B). The oscillatory components are shown by the smaller voltage oscillations superimposed on B. The magnitude and shape of the voltage transferred by the electrostatic component depends on the following:
1. Steepness of front (or time-to-crest) of the incoming surge
2. Applied surge
3. Nature of the impedance or load connected to the transformer's secondary terminals
4. Capacitance distribution within the transformer.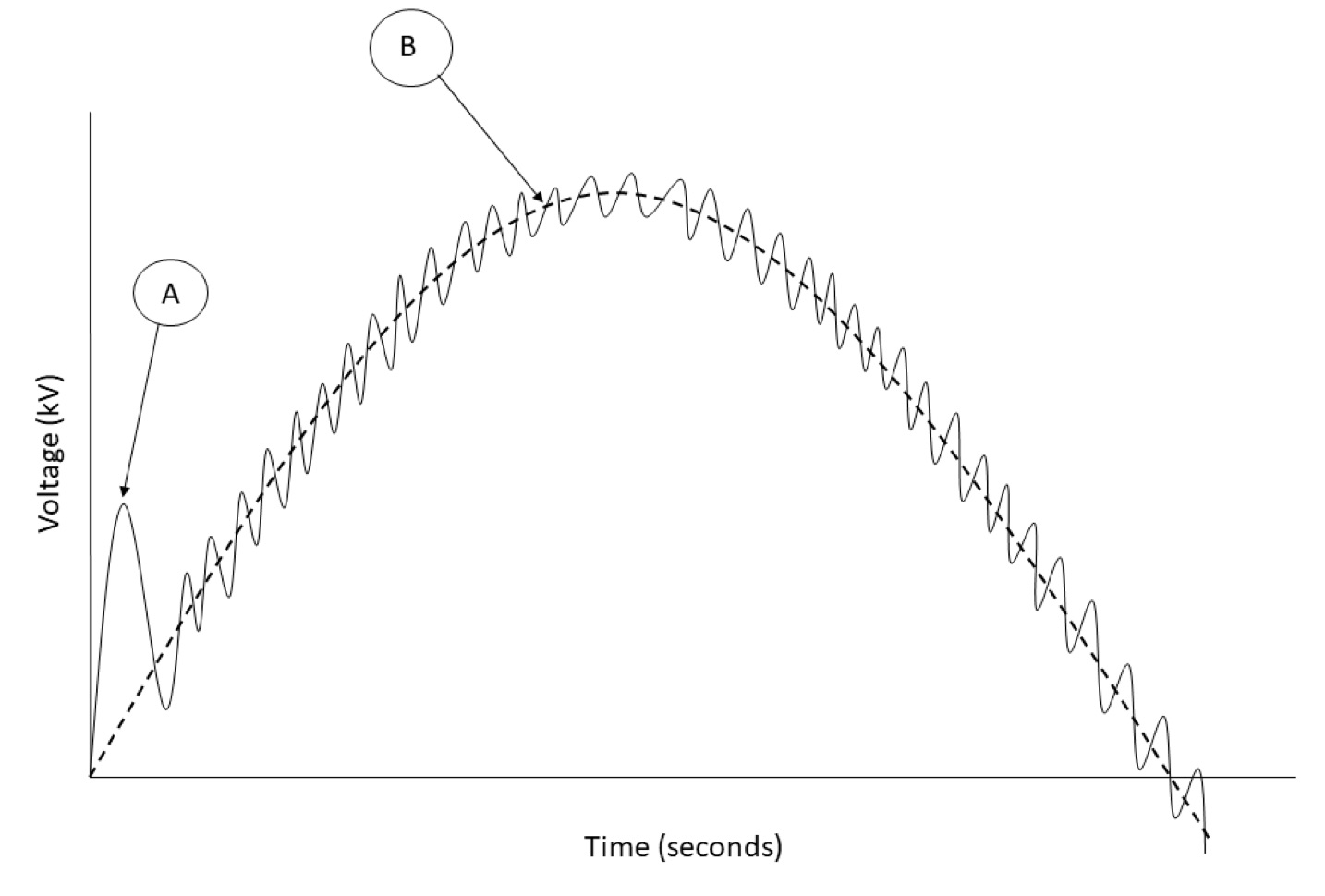 Attend the 2019 INMR WORLD CONGRESS to meet Mr. Champagne and to benefit from the expert guidance he will offer on protecting transformer neutral terminals as well as from his improved explanation of how surge voltage is transferred through the transformer.
LEARN MORE AT: www.inmrworldcongress.com