Integration into the network of more and more sources of renewable generation, such as wind turbines or photovoltaic and biogas, will require transition from a 'non-smart' to a 'smart' grid design at the low to medium voltage levels. The major difference here is availability of detailed information on current and voltage at different locations in the system.
On the low voltage side, it's now relatively easy to get this information from smart meters installed on the customer side. Collection and analysis of this data using smart meters at the MV/LV transformer stations feeding the LV grid makes all this possible. Basically, the LV network structure is used to calculate all the data required to manage this grid. In some countries, however, use of such information from smart meters to control the LV smart grid could pose certain legal problems. In such cases, additional sensors have to be installed to get all the necessary operating data.
In a classical MV network, primary substation current and voltage transformers are implemented only on the HV/MV side. But this is clearly not sufficient for a smart grid.
If it is possible to use data from smart meters on the LV side, it also becomes possible to generate MV consumption data for a MV/LV substation and to calculate the voltage and current data in the MV network. Alternatively, it would be necessary to install a large number of voltage and current sensors at the MV level in order to realize such a smart MV grid.
In the case of new MV network installations, ring main units with integrated voltage and current sensors are now available. But the easiest way to transform an existing MV distribution network into a smart grid is by replacing cable terminations or plug in connectors with modified solutions having integrated sensors.
A photo shows installation of such a smart cable termination on a MV cable. The other photo is of three installed smart cable terminations in a cable terminal box as part of the air-insulated switchgear. In the case of gas-insulated switchgear, the procedure is much the same, i.e. replace a normal plug-in connector by a smart plug-in connector or subsequently install a current and a voltage sensor on a normal plug-in connector (as discussed in my Q3, 2015 Column that focused on developments at CIRED 2015 & Jicable '15).
A smart cable accessory can also be a straight joint with integrated partial discharge sensors. This is a good solution at the HV and EHV levels for on-line monitoring of important network components. In a distribution network, such a smart joint might be feasible from the technical standpoint but would not be practical from a cost perspective.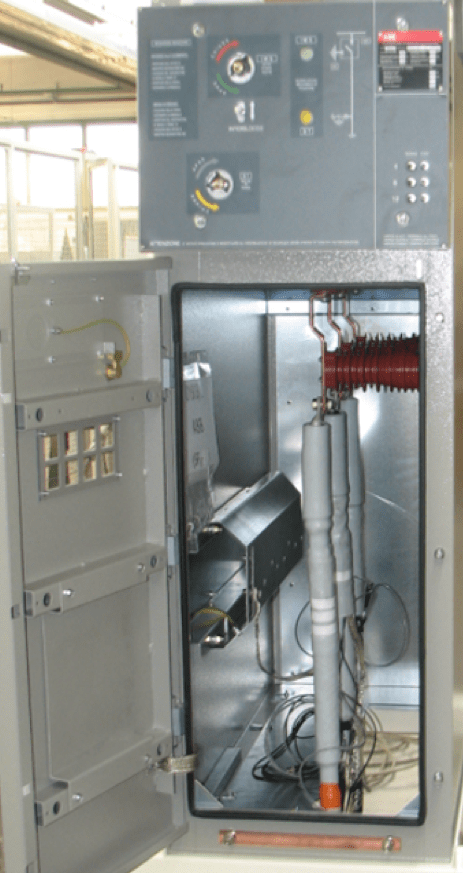 Prof. Klaus-Dieter Haim