The rolling hills of south Bohemia abound with wonders, including magical Ceske Krumlov – a medieval town complete with cobblestone lanes and the painted turret of fairy tale castle. But what is truly unique in this pastoral region in the south of the Czech Republic has nothing to do with its baroque villages, castles and countless natural ponds.
Perhaps the single most remarkable location in this landscape of green fields and rolling hills is a non-descript farmhouse one might normally pass without even a second look. Inside this rambling three-storey wooden structure is a collection that immediately strikes the visitor as unimaginable – almost 7000 different types of glass, porcelain, epoxy and polymeric electrical insulators, surge arresters and bushings from all over the world and spanning more than 100 years of technological evolution – all amassed by one single-mindedly devoted collector during a quest that has already covered 50 years.
Advertisement


And if this alone were not sufficient an accomplishment, virtually every item in this monumental collection is supported by detailed technical drawings, linked to that piece by its own unique code. In this sense, it is not simply a feast for the eye but also a complete technological record of the evolution of insulator, arrester and bushing designs since the early 1900s. The collection and detailed documentation that accompanies it is worthy of status as possibly the best museum this industry could ever hope to put together.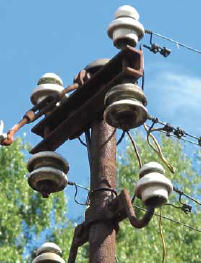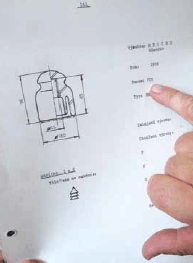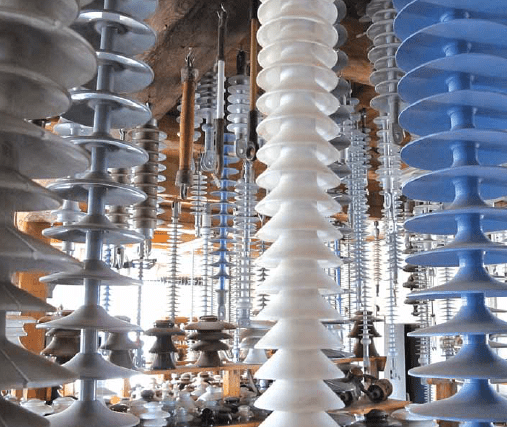 INMR visits the home of Frantisek Danek, the world's most avid, most dedicated and certainly most passionate insulator collector.
It is said that when someone died in ancient Greece, no one asked what he did or what he had accomplished. They only asked: "Did he have passion?" Sadly, passion in life has become an all too scare commodity these days. Passion that endures for five decades is rarer still.
That's precisely what makes Frantisek Danek so special. A strapping man in his mid 50s, Danek has devoted himself single-mindedly to what at first thought would seem a virtually impossible task – to assemble in one place every single different type of insulator, surge arrester and bushing ever made. The improbability of the goal (when one considers his location and limited resources) – almost like Don Quixote attacking windmills – makes the fact that he has come very close to achieving it all the more incredible.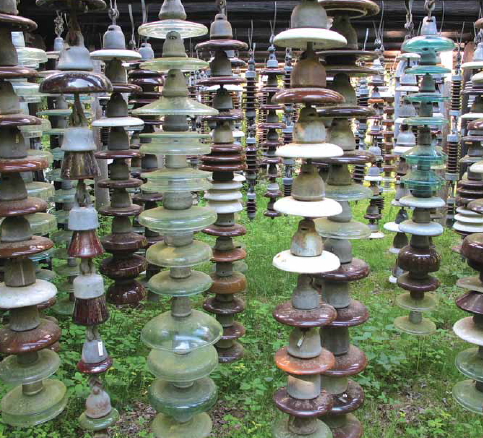 Apparently, it all began half a century ago, before most INMR readers were even born. As a youngster of only 5, Frantisek looked up at a structure perched on his farm roof one day and saw some unusual white objects glistening in the bright sun. With that discovery, came a sudden desire to touch and collect these objects – even before he knew what they were or what purpose they served.
Over the years, as he discovered that insulators came in a wide assortment of colors, shapes, sizes and materials, he became progressively more interested and more involved – some might say obsessed – with them. Perhaps not surprisingly, he ended up becoming a lineman working on power networks across the Czech Republic – a job he has performed for 35 years now.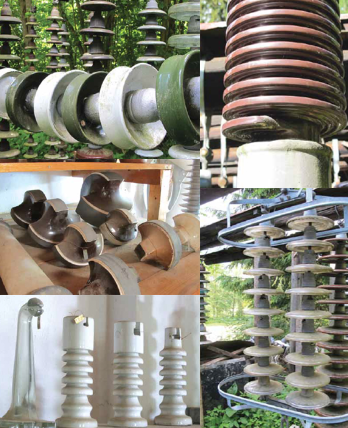 But it is not only his work that made his collection sprout. It was his insatiable desire to find yet another style, yet another distinctive insulator to add to his burgeoning assortment. This constant thirst for always finding new items pushed him to spend countless hours driving his trusty old East German 'Trabbi' (Trabant) wherever the road took him, climbing up every unused power structure he could find to harvest the treasures that lay all too exposed at the top. Amazingly, he would return home, his Trabbi stuffed with literally tons of porcelain and glass to the point that sometimes he barely made it back.
Advertisement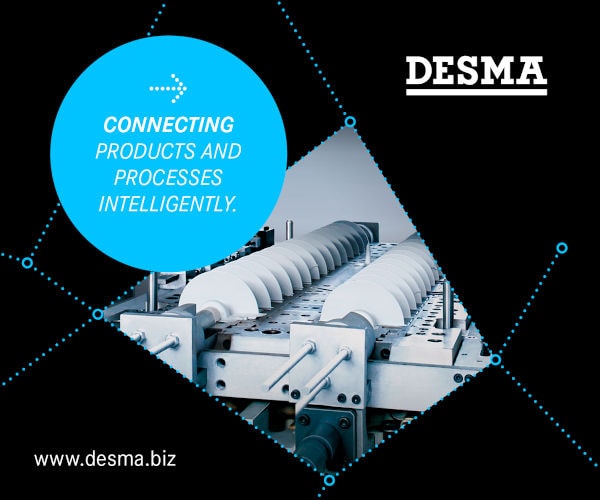 Then came the equally immense challenge of somehow hauling pieces (some weighing hundreds of kilos) to their final designated display space, whether inside his home or in a huge outdoor display area that amazingly even includes a full-scale 400 kV arrester.
Another source, Frantisek soon discovered, were high voltage laboratories that tested insulators and other line components. Indeed, seldom does a month go by without him paying a visit to laboratories within easy reach of his home – such as the EGU HV Laboratory in Prague – to look for any discarded test samples and specimens.
Moreover, as his collection grew, he found that models he did not have could be traded for using the surplus stock (a monumental collection in its own right) that he keeps in the basement below his home.
Not surprisingly, Frantisek never found the time to romance and marry. Maybe, that would have been too great a distraction from his one real love – collecting. Still, by all accounts, he is a man who awakes to each new day with a fresh passion for what it will bring in the way of new models, new challenges, new adventures.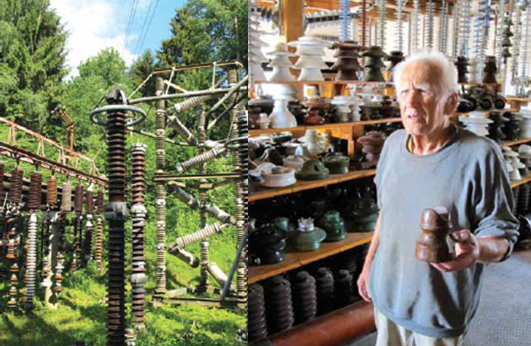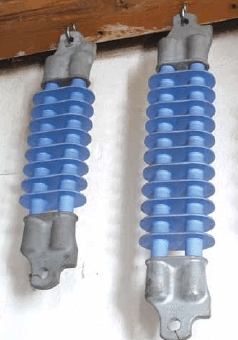 Advertisement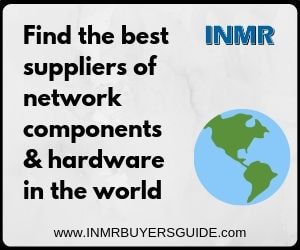 One can only admire such dedication and persistence and the amazing result when it is applied by even just one person for five decades.