Meet Transmission Line Specialist Cristian Guttiérez Who Will Report Case Study of Brittle Fracture Failure of 400 kV Polymeric Insulator
Three years ago, a situation arose with failure of composite polymeric insulators in-service for about 14 years on a 400 kV overhead transmission line in Venezuela. The problem occurred when there was a single-phase fault resulting from mechanical fracture of a polymeric insulator on transposition tower No. 4 of the Caruachi – Macagua Line. The break occurred in the fiberglass rod as a result of the brittle fracture process and was a direct consequence of not having installed proper corona rings on these insulators during construction. This experience highlighted the importance of using corona rings at such voltage levels but also the vital need for sufficient inspection to be performed by linemen and maintenance staff. This summary of the contribution to be presented at the 2019 INMR WORLD CONGRESS this October in Tucson, Arizona, USA, by Cristian H. Gutiérrez Aguirre, retired from Corpoelec's Transmission Department, demonstrates what can happen on an overhead transmission line once equipment is put into commercial operation.
---
The 400 kV Caruachi-Macagua transmission line is located in the Puerto Ordaz area of Venezuela and its function is to interconnect the Caruachi and Macagua II Hydroelectric Power Plants. It runs 28.6 km, with 69 towers, over completely flat land, some 80 to 90 m above sea level. Equipped with four conductors per phase, i.e. ACAR 1.024.5 MCM 30/7, it was constructed during 2002-2003 and energized in December 2003.
On November 12, 2016 at 10:20 a.m., substation maintenance personnel contacted the Regional Control Center to report a loud noise in dead-end tower No. 4. They also reported that an insulator was broken and detached. Transmission line maintenance personnel immediately moved to the site and found that an insulator that serves as the retention element between phases A and C was broken and detached at one of its ends. Fortunately, the conductor did not fall to the ground since it was supported in double string configuration.
Initially, it was inspected with binoculars and de-energization of the power line was requested because significant damage was detected in the insulator supporting the mechanical load of the four conductors.

Tower No. 4 is a special tower where the inversion or rotation of phase A and C is carried out to obtain the correct phase sequence for its entry into the arrival substation.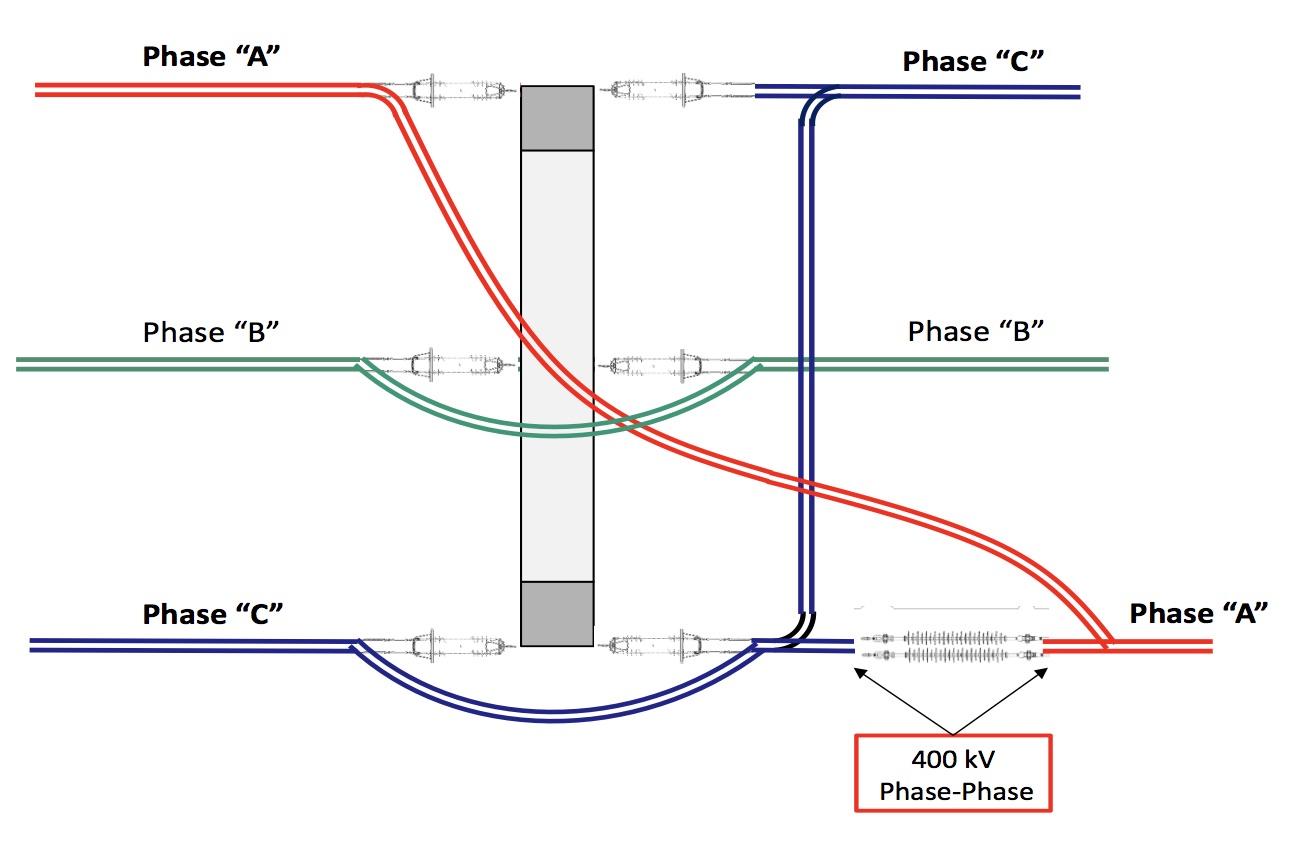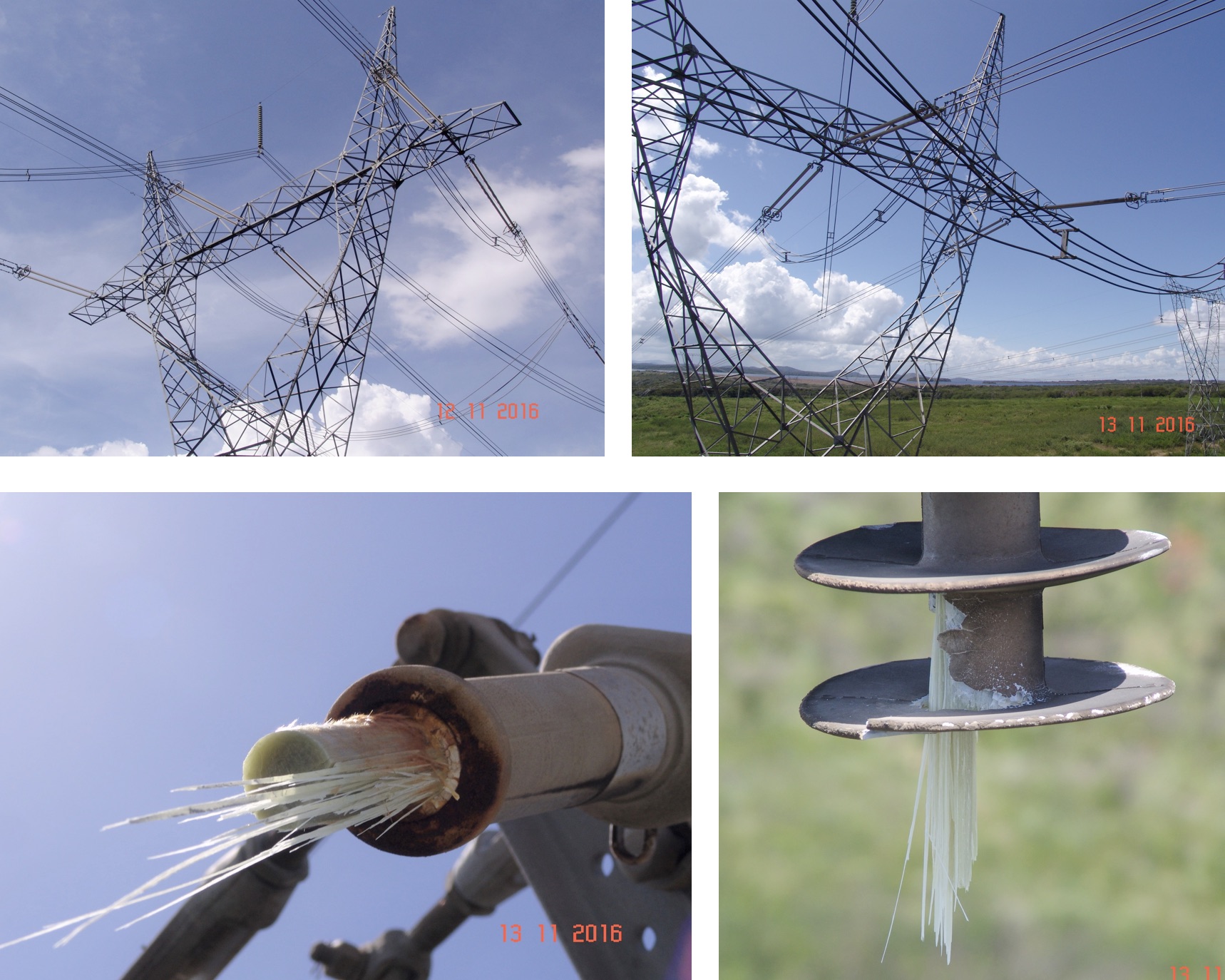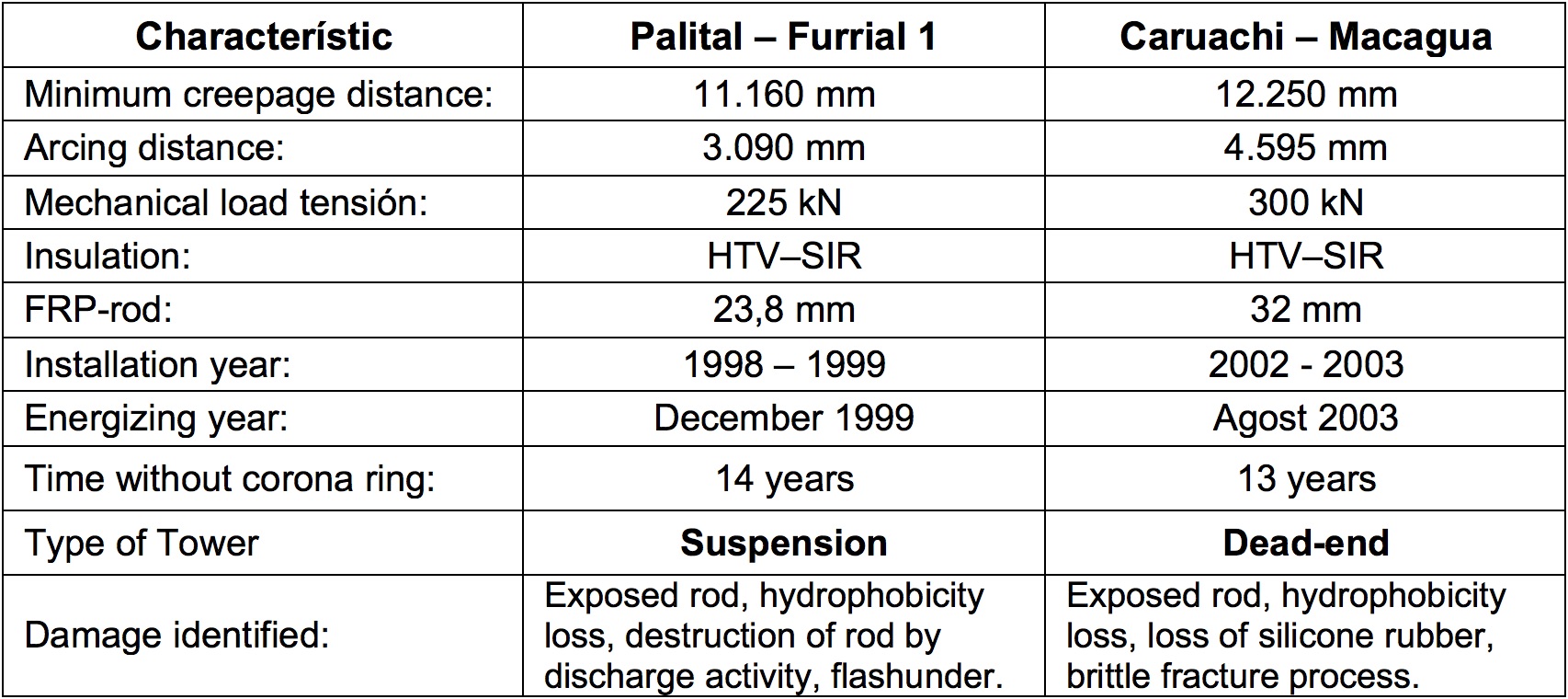 Mr. Guttiérez's presentation at the 2019 INMR WORLD CONGRESS will discuss the complete background of this case and also propose a variety of recommendations resulting from what was investigated during this particular service failure.
LEARN MORE AT: www.inmrworldcongress.com