Impact of Cooling Towers on Substation Insulation to be Presented at 2019 INMR WORLD CONGRESS
Cooling towers are a main pollution source at substations located near thermal power plants and the effect of these towers can become critical when prevailing winds are from the towers to the station. Increasing pollution deposition on insulators at such substations is typically detected by monitoring leakage current whose level can increase steadily until flashover occurs, with resulting impact on outgoing transmission lines.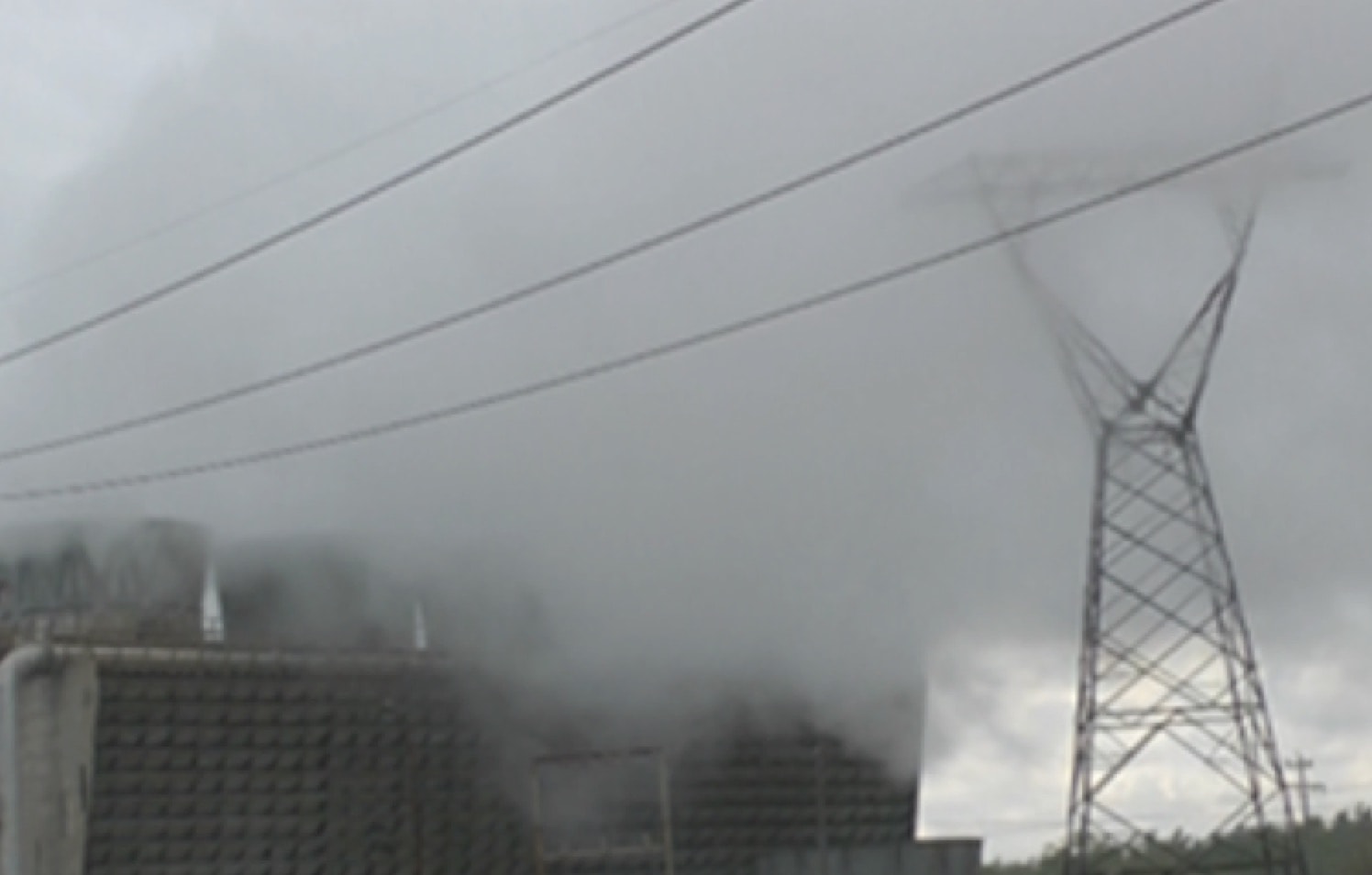 ---
Pollution is one of the main causes of failure of external power system insulation. Substation design must therefore always consider all the possible pollution sources that can impact insulation over time. Moreover, pollution severity can often change dramatically due to external factors, making it difficult to plan and schedule preventive maintenance. This is especially critical since, unlike other causes of outages such as atmospheric discharges, pollution can cause service interruptions that last several hours.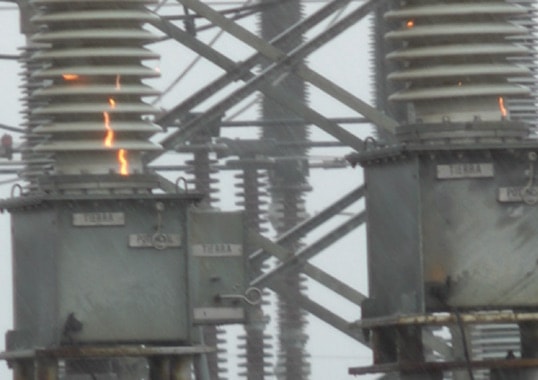 Among the pollution sources inherent in many power systems are the cooling towers in thermal power plants. These cool large volumes of water by extracting heat through the process of evaporation or conduction. If steam conductivity is high, cooling towers also become another pollution source that can impact insulation performance. The steam generated during extraction also represents a means of wetting nearby external insulation, which occurs through condensation whenever there is a temperature difference between insulator surface and environment. The most severe impact is when vapor emissions cover and completely saturate insulators, usually detected during the afternoon.
One of the cases where an electrical power system is exposed to the effects of cooling towers is the 230 kV/115 kV Francisco Villa Power Substation located in northern Mexico and adjoining the Francisco Villa Thermal Power Plant The electrical insulators at this substation are glass and porcelain, with some having seen more than 40 years of service. Over this time frame, insulators with different profile and from various manufacturers were installed, both in primary equipment as well as in insulator strings. Insulation coordination has been achieved by applying hydrophobic coatings as well as by carrying out periodic cleaning. In addition, a leakage current measuring system was installed to diagnose pollution flashover risk on insulators and thereby determine if maintenance is required or not.
The climate in the region is semi-arid with average annual rainfall of between 300 and 400 mm and relative humidity usually less than 50%. Pollution sources surrounding the substation are rural and agricultural and deemed at a medium level. As such, specific leakage distance for insulator design was set at 20 mm/kV. However, over the years vapor from nearby cooling towers caused contamination failures of insulation on several types of equipment installed at the substation. This forced the Comisión Federal de Electricidad to increase specific leakage distance by replacing affected insulators with others having a different profile, each time such failures occurred. Because of this policy, the substation currently has a diversity of insulator profiles and specific leakage distances that range from 20 mm/kV to 39 mm/kV. Nevertheless, several years ago, another major pollution flashover event at the substation affected service on several transmission lines.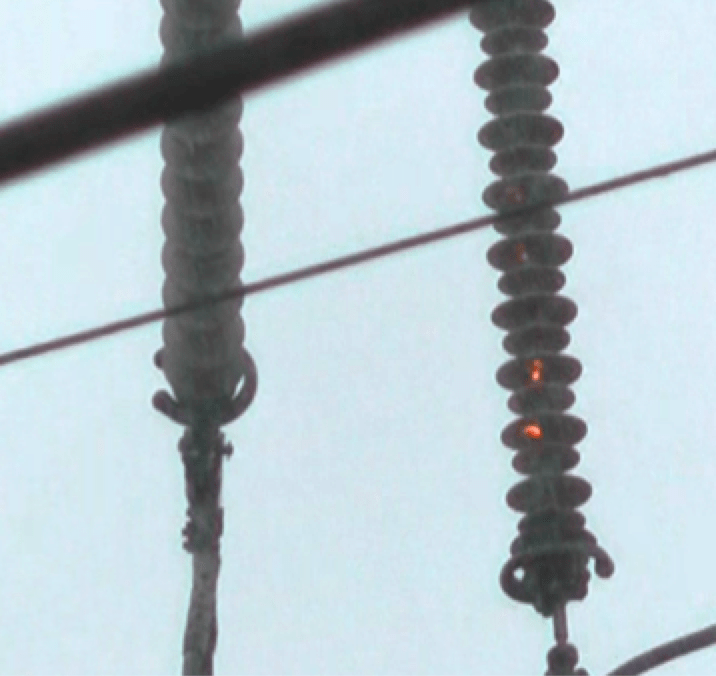 Ramiro Hernández, an Electrical Engineer and researcher for the Transmission and Distribution Division of INEEL (Mexico's National Institute of Electricity and Clean Energies), is an expert in modeling electromagnetic fields and evaluating behavior of external insulation under pollution. At the 2019 INMR WORLD CONGRESS, he will explain how leakage current monitoring system data can help predict insulator performance, using the case history of this important transmission substation that experienced pollution-related flashovers. His analysis is based on the leakage current values measured before, during and after flashover events as well as on meteorological parameters. It also describes the pollutant accumulation process on insulators, establishes the pollution failure hypothesis and recommends alternatives to mitigate pollution from cooling towers. The failure hypothesis is then confirmed by laboratory tests performed in a fog chamber.
REGISTER NOW at: www.inmrworldcongress.com