Someone involved in setting standards in the high voltage industry once remarked: "a standard can pave the way for a generation of commercial success by one supplier; but it can also become an impassable roadblock for another supplier." What he meant by these words is that manufacturers of electrical equipment and components these days must ensure that their designs and manufacturing processes meet the relevant standards demanded by customers. Otherwise, sales opportunities begin to vanish.
Little wonder then that the Technical Committees, Working Groups and Maintenance Teams charged with developing new and updating existing standards are increasingly dominated by representatives from manufacturers. The implication is clear. Companies recognize how important it is to influence standards at the earliest stage so as to ensure they align as closely as possible with existing as well as future products – whether these are insulators, surge arresters, circuit breakers or indeed any high voltage apparatus. By contrast, a proportionately lesser role is now being played by large power supply companies, who used to be more influential and, depending on country, recently seem to be sending fewer experts to such groups. Sometimes, these utilities even issued their own standards.
These days, globalization of trade and technology and also the industry-wide goal of standardization to reduce costs have combined to make local standards increasingly obsolete. Indeed, the need to support growth of trade is one of the reasons behind the growing influence of universal standards. And, in this domain, the International Electrotechnical Committee (IEC) is playing an ever more important role in linking the needs of users and suppliers of all types of electrical apparatus and systems used in power networks.
In 2014, INMR interviewed IEC Secretary General & CEO, Frans Vreeswijk to discuss this organization's role as well as how it has been evolving.
---
According to Frans Vreeswijk, there is a simple explanation behind the growing influence of the IEC when it comes to setting standards that govern all types of electrical equipment and components. "Manufacturers these days are looking to sell their products in more and more countries in order to realize global demand," he said. "But to allow this to happen most efficiently, standards are needed that are accepted worldwide. While there may sometimes be slight regional variations due to differences in climate, etc. there is widespread recognition that common international standards are the basis for promoting trade. For example, even China has adopted IEC standards in a big way."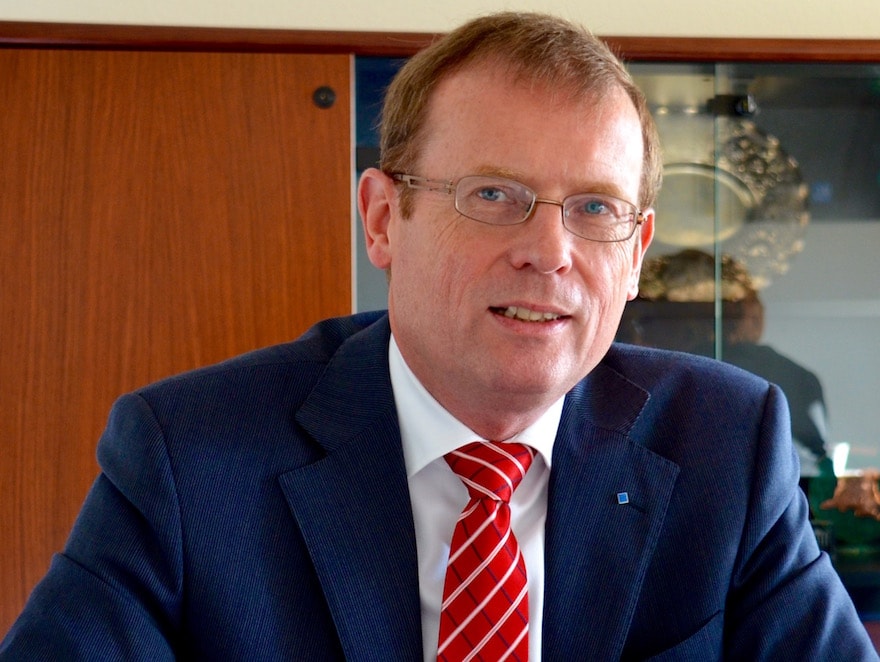 In fact, Vreeswijk saw this as the underlying mission of the IEC. "We work to facilitate global commerce on behalf of our stakeholders," he said. "In this regard, we are recognized by the UN – along with the ISO and ITU – as one of only three international standards setting organizations. While there are other international organizations that set standards, these are membership-based and different from the IEC that, like the UN, relies on the principle of one country, one vote. We are also consensus-based", he added, "and focused such that the best technical solution to a problem must always be reflected in a standard. Every country then has the opportunity to vote on that standard which, once adopted, becomes a new standard available to everyone."
Gabriela Ehrlich, then Global Head of the IEC's Marketing & Communications function reinforced this message. Said Ehrlich, "we aim for the best technical solution in each case while also trying to avoid a situation where purely commercial interests might dominate. It's a lengthy process since every country sends out a draft to their local experts to comment upon. But this is precisely what helps eliminate any risk of bias."
"In the end", added Vreeswijk, "a standard is vetted by all potential users and that's what makes it consensus-based. At the same time, these standards are voluntary since only governments have the power to make them mandatory."
Vreeswijk went on to comment upon some of the important trends in the power supply industry. "The industry we serve has evolved," he remarked, "and indeed is still evolving. For example, power utilities in the past were typically more 'hands on' in terms of their influence on technological progress. Now, with growing trade, greater numbers of manufacturers compete globally and they have become the main technology drivers. At the same time, we see that power utilities are sending fewer experts while government regulators rarely participate in the standard setting process at all. This is a pity because standards get better when all viewpoints are represented. So we urge them to 'sit at the table' so that the standards setting process is never completely dominated by the manufacturers. In fact, end users and government agencies and regulators need to know what rules and laws are being enacted. We want to be sure we issue standards that can and are being used."

How will this be achieved?
"That's a challenge," admitted Vreeswijk "but we start by continually reaching out to regulators and power utilities to ensure that they also play a role when standards are being set. At the same time, we urge our national committee members to themselves reach out to their local utilities and regulators so that they are included in the process."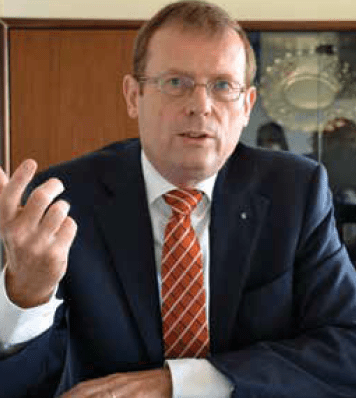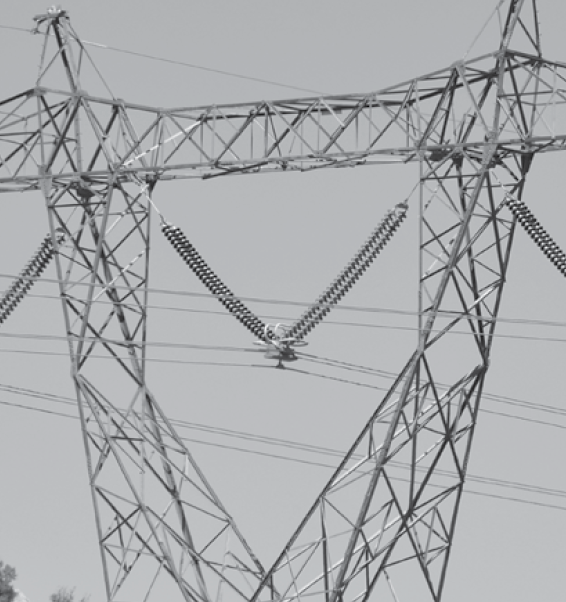 Ehrlich noted that when regulators rely on IEC standards to build their infrastructure, they can more easily maintain and repair it due to the fact that they are able to choose from many suppliers worldwide both for the systems and any spare parts. "Since every one of these suppliers works to the same harmonized rules," she explained, "IEC international standards make the work of regulators much easier." As example, she mentioned that a regulator from Africa once told her that IEC International Standards have made it easier for that country to build and update quality infrastructure. To illustrate this point, he referred to past regulations issued for solar roof heaters that had not initially specified that these must comply with IEC standards. Homeowners ended up buying the cheapest products they could get and these quickly failed in quality, interoperability and maintainability. Since then energy regulations in that country reference IEC international standards and, in fact, these became an integral part of the contract for a loan to the domestic utility by the World Bank.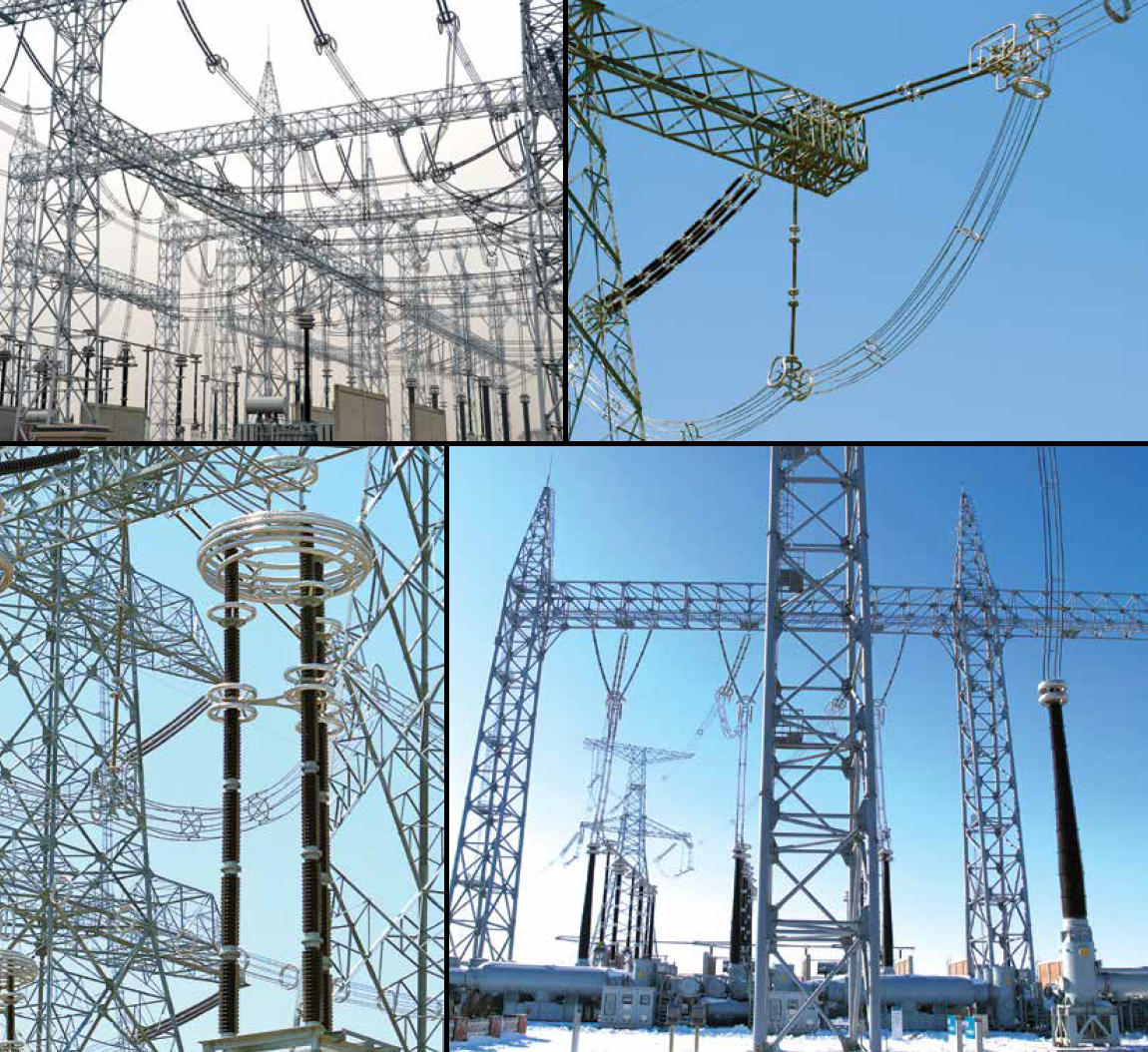 At the same time, Vreeswijk pointed out that even in the fully industrialized countries there are issues that require both utilities and regulators to participate in setting standards. "In the United States," he said, "large power suppliers have come to realize the need to make their grids more resilient against major blackouts or unprecedented disasters such as Hurricane Sandy. There has also been a realization that even a small event affecting one transmission system can collapse everything." Given this, he reported that the IEC studied what has to happen to update the whole energy chain, including rolling-out energy storage to better allow integration of large scale renewables and building micro-grids for better disaster preparedness. "All this know-how," he said, "is then published in several White Papers for all stakeholders to consult."
Apart from the shift in technological dominance away from the end users and towards producers of power system equipment, another important trend affecting the IEC has been the accelerated pace of innovation. "Digitization through electronics has made a great many things possible," said Vreeswijk. "For example, even complex systems such as smart grids can now be implemented and have become practical due to sensors that are not only small but also affordable."
At the same time, he injected a note of caution. "Our standards need to be on top of developments since demand from the market for new solutions exerts pressure to speed up the standards setting process. But we have to careful not to go too fast. In fact, standardization should not happen either too early or too late. When it happens too early it inhibits innovation; when it happens too late the market has moved ahead with its own solutions – sometimes the result of a fight between competing different standards. Because the standardization process in the IEC is voluntary and consensus-based, once a standard has been accepted it can be used anywhere, by anybody. In a sense, it opens the world market."
Another change in recent years has been the move to setting standards for bigger systems. "The IEC used to be mostly a product and component standards setting organization," observed Vreeswijk. "But if you look at the complex systems such as smart grids and indeed entire smart cities where electricity and electronics make it all work, we need to make sure standards are in place that also fulfill these requirements. The IEC wants to cooperate with other standards organizations and indeed experts, academia, research centres as well as others not only to develop a roadmap but also to offer our platform so that all of these entities can collaborate to develop the many standards that are needed."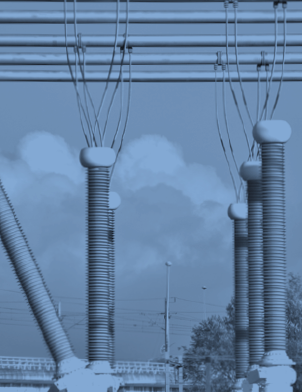 With regard to smart grids, Vreeswijk and Ehrlich noted that the IEC has started helping to make these more resilient and 'smart'. "With more de-centralized generation, electric vehicles and other energy storage points", said Vreeswijk, "we have to be sure that the gird can accept currents from all directions. These are complex systems so it is crucial to also have the right standards governing them. For example, we have now published a standard for cyber-security and this demonstrates that our role goes beyond just electrical and electronics and also into system protocols."
IEEE is one of the largest professional associations in the world and also active in setting standards that govern a wide range of electrical apparatus. "We recognize the influence of IEEE and in fact reached an agreement with them years ago to have dual standards. I was in the U.S. to talk about further co-operation with IEEE. We were trying to better align our work plans and sometimes work jointly to avoid having duplicate standards for the same purpose. That means we could choose to do it in one place or the other or alternatively do it jointly through better alignment."
Ehrlich reinforced this point by reporting that recently she interviewed CEOs of major manufacturers in Japan. "What I heard more than ever before," she reported, "is that while companies are just as competitive as in the past they are now collaborating more than ever. Quite simply, they have come to realize that to build large systems they need to co-operate. That's the only way they will be able to build the integrated solutions needed."
Yet another trend affecting the power sector is the resurgence of UHV – once thought of mostly as a topic for research but now being implemented on a growing scale in China and India, with almost half the world's population impacted. "We have set up a Technical Committee for UHV," said Vreeswijk, also noting that China is currently at the frontline of standards development in this field because of its need for such systems." Indeed, he pointed out that the President of the State Grid Corporation of China, the main Chinese power utility, has also been a Vice President of the IEC.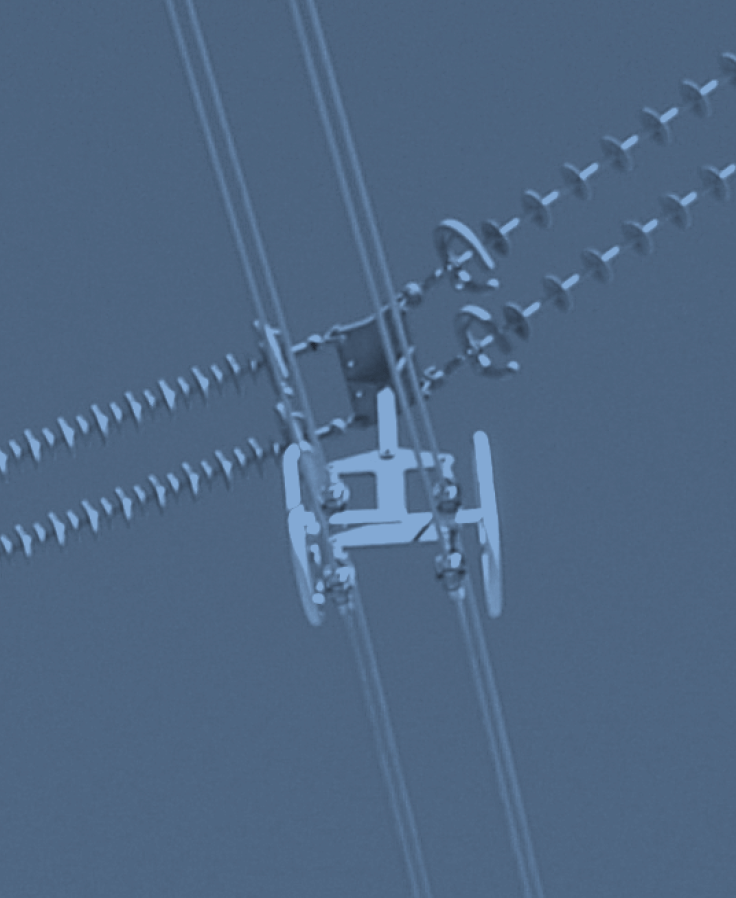 "When research in any country results in a good national standard, as is the case for example for UHV in China," explained Vreeswijk, "we are encouraging that these are brought into the standardization process of the IEC so that other countries can also benefit from this know-how." One example of this approach involves IEC Technical Committee (TC) 122, which deals with UHV AC transmission. The TC was founded in New Delhi in October 2013 and is chaired by China.
Vreeswijk emphasized that all sorts of technologies, including those related to energy, are studied by the Market Strategy Board (MSB) that brings together Chief Technical Officers of major companies involved in the IEC. They devote time to comment on issues and visions of what needs to happen to move a given technology forward. "We usually ask one of these to champion a particular project," explained Vreeswijk, "while other members are also asked to contribute to that issue. The end result of this process is a White Paper which is interesting not only for manufacturers but for universities and research institutions as well."
The fundamental infrastructure of the IEC standards setting process includes Technical Committees (TCs) (of which there are 122 in total) and also Subcommittees (SCs) as well as Working Groups (WGs) and Maintenance Teams (MTs). A Standards Management Board (SMB) takes charge of the IEC's entire standardization infrastructure. In this regard, it decides to create new processes and structures, including new TCs, SCs, WGs and more. It is also in charge of modifying existing structures while also dismantling those that are considered obsolete. The SMB also monitors the efficiency of the entire process and oversees the output of all these entities.
The relationship between the various entities is such that the TCs take charge of a particular discipline while the SCs divide up this work into various components (as opposed to creating an entirely new TC to get the job done). One such example would be SC17a that deals with high voltage switchgear and control gear. Finally, the WGs treat a topic relying on a group of experts who are specialized in the field. "These people then move things 'up the ladder'," noted Vreeswijk. A Project Team within one of WGs acts to create a particular new standard while the MT takes care to review the standard at certain prescribed intervals in line with how fast the technology is progressing.
There is a generational change underway as more and more young people come out of universities and take up the challenge of designing and operating power systems worldwide. In response to this and recognizing that the IEC expert base needs to be rejuvenated, Vreeswijk pointed out that a young professionals program was begun several years ago. "We invited some 50 to 60 people to see how the TCs, WGs and Management Boards operate," he explains. "This gave them the opportunity to network. In the end, we hope they will understand the complexity of the standards setting process and possibly grow to become future leaders of a TC. The goal is to make sure we always have enough experts going forward. We also encourage the various National Committees to enact similar programs to nurture young professionals since these are the people that can help us modernize our way of working." According to Vreeswijk, some 42 countries have already participated in this effort, including Japan, China, Germany and the U.S.

Said Ehrlich, "this effort has other benefits as well. When young people from various companies become involved, they can help their CEOs and boardrooms better understand why they must participate in the process. Top management will then become more aware that standards are not just some arbitrary technical document but rather can influence the entire business strategy of a company and even their ability to compete in the future."
Vreeswijk agreed. "We want to get the message across in boardrooms that while saving costs on travel may seem appealing in today's economic climate, long-term involvement in the standardization process is essential. There is the danger that, if management do not appreciate this strategic value and do not participate, they will allow competition to write the technical rules they will have to live with in the future."
One of the criticisms directed at the IEC in the past related to the lengthy time needed to issue a new standard. For example, in an editorial titled "Why It Takes So Long to Issue an IEC Standard", published in INMR in Q2, 2005, the late Claude de Tourreil – one of the experts behind the new standard on composite station post insulators (IEC 62231) – wrote:
The field of HV insulators and related components is not one where changes occur rapidly and … even with accelerated testing, one needs at least a few years before any new product can be deemed ready for the market. Since it is obviously not possible to write a standard for a product that is not fully developed and already in use, insulator standards are unlikely to be issued quickly. Nevertheless, it seems quite unfortunate to me that it now takes at least 5 years between when work is initiated on a new IEC Standard and the time it is finally published and available to users. Why must this process be so long?

Vreeswijk acknowledged that the process of issuing new standards for products such as insulators was in the past sometimes too lengthy. But he was also quick to point out that it is an industry itself that decides how fast or slow it wants to standardize. That means that when there is not much interest in writing or modifying a standard, it can take much longer. At the same time, he stated that this past situation has been remedied in dramatic fashion. "We are at the stage where since 2008 the average time to issue a new standard has been only 32 months versus about 59 months back in 2002," he reported. "So, we feel we have succeeded in reducing lead times. But the power industry also has to understand that we rely on a process of consensus. For a complex standard, there may be more time needed to gather and review all the comments and all must be answered. That is our duty."
At the same time, Vreeswijk cautioned against ever rushing to issue a standard since big problems can ensue if products are brought to the market and the standards governing them do not have sufficient quality. "We must of course always monitor lead time," he remarked, "but this is no longer the prime focus it was years ago. If industry needs a fast standard, for the past several years we have issued something called a Publically Available Specification (PAS) that does not have to meet full consensus but rather only involves those pushing it to happen. It can be put into the international consensus process at a later time but at least the PAS is already there for those who need it."
As of 2014, the IEC was comprised of 166 countries of which 83 were Members with voting rights and the remaining 83 belonged to what is referred to as the IEC Affiliate Country Programme. A majority among Members is all that is needed to enact a new standard and there is no process whereby it can subsequently be blocked or vetoed. Given that conformity assessment is an important issue for developing countries, the IEC has created opportunities for non-members to observe and get mentoring on the standards process. Said Vreeswijk, "these non-members do not pay any dues but we still want to involve them so that they can better build up their knowledge, for example by influencing the work of certain designated TCs. Another important fact surrounding the IEC is that the standards it sets are typically intended to describe a desired outcome as opposed to outlining the specifications of any device. "Standardization provides a platform, remarked Ehrlich. "The wheels are already there, so we don't need to reinvent them."