The 2015 INMR WORLD CONGRESS, which takes place from Oct 19 to 21, 2015 in Munich, Germany will feature more than 130 technical papers by utility engineers, industry experts and university researchers from across the globe. These distinguished speakers will make valuable technical presentations on some of today's key topics in the power engineering field, including:
• Optimizing insulation design for lines & substations
• Developing aesthetic structures to improve public acceptance of new lines
• Selecting suitable insulation for HVDC and UHV DC projects
• Improving application & monitoring of surge arresters & bushings
• Applying new designs of cable accessories, from joints to terminations
• Resolving problems with insulation in high pollution service environments
• Using improved inspection techniques for overhead lines & substations
In addition, there will be a PRODUCT & TECHNOLOGY EXHIBITION featuring dozens of exhibitors from many countries. This will be an excellent opportunity to examine the latest designs of insulators, surge arresters, bushings, cable accessories, inspection equipment and more as well as to discuss your needs with the leaders in these fields. It will also be a chance to meet new suppliers who could one day help you reduce acquisition costs.
The many benefits of attending justify your participation or sending staff from within your organization.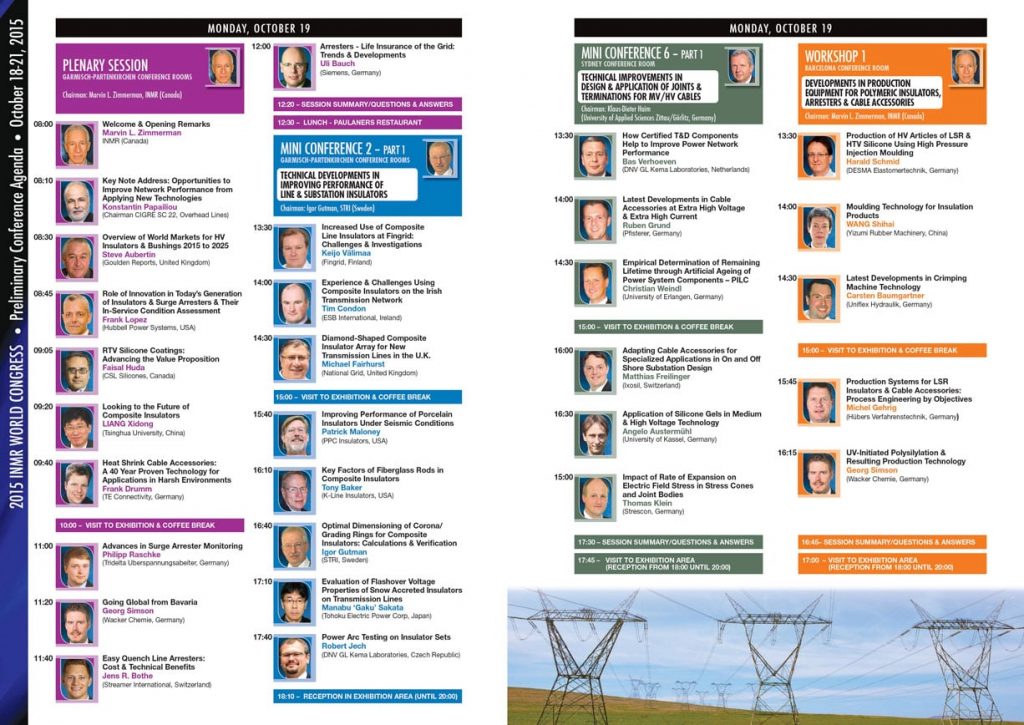 Related Posts
« Performance Attributes for Cover Type Wildlife Protective Devices Overview of World Markets for Insulators & Bushings to 2025 »