The past three decades have witnessed numerous evolutions (and in some cases even revolutions) when it comes to components used on electrical networks. For equipment suppliers, these developments have imposed the need to remain at the forefront of technology to ensure that their products always reflect market expectations when it comes to materials, design and performance.
In the case of ABB, the huge engineering multinational relies on a staff of some 700 scientists and experts based at seven full-fledged research facilities scattered across the globe – from Sweden to Switzerland and from the U.S. to China. Apart from their internal research programs, these centers also interface with educational and other scientific organizations and act to provide whatever technical support is needed by ABB's many business units.
One of these research centers is based in Krakow Poland, a seemingly unlikely location given that the city is far more famous for its baroque cathedrals than it is for having a high voltage industry. INMR visits this rapidly expanding facility to report on recent activities.
---
Marek Florkowski is Head of ABB's Corporate Research Center in Poland (PLCRC) and is quick to admit that at first glance Krakow seems an unusual place to site an operation dedicated to power technologies. However, he points out that what makes the historic city ideal in this regard is its educational depth, not its industrial base. With less than a million inhabitants, Krakow has 15 universities and over a hundred different research institutions that bring together a student population of some 140,000. This means that there is not only a wealth of young talent and skills across many technical disciplines but also a variety of well-equipped laboratories that can be conveniently accessed whenever needed.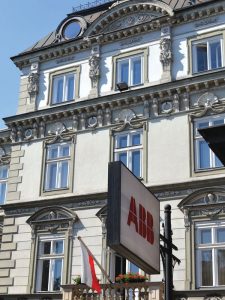 Florkowski explains that the PLCRC started up in 1997 using only a single room of its current facility but has since grown to take up the entire building, with a staff of over 200 divided up into software development and other R&D work. "Our original purpose," he explains, "was as to act as a stepping stone for ABB into the East European market. But we have since become specialized in areas that serve mainly international as opposed to regional needs."
Among the mandates at PLCRC is power electronics, including LV and MV drives that cover applications from faster charging of electric vehicles all the way up to HVDC. However, the R&D work also encompasses materials and transformation, grid automation as well as infrastructure and switching technologies.
"Due to growing interconnections among networks, there will be much more switching in the future, especially with smart grid. This means that there will be more transients at all voltage levels and we will need to find better ways to mitigate these."
Related Posts
« Insulator Manufacturer Invests in Factory Expansion HV Laboratory Looks to Develop Market Niche »