August 24, 2018 •
ARTICLE ARCHIVE
,
Insulators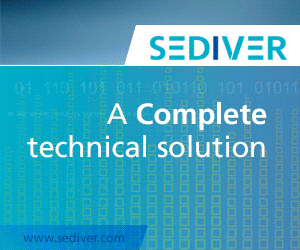 Since the first INMR WORLD CONGRESS held in 1995, by far the most significant development in the field of electrical insulators has been the rapid acceptance of composite insulator technology. Over less than two decades – not that long in the world of power engineering – these insulators experienced a tremendous increase in popularity, growing from only a few trial applications to where they now dominate even critical UHV and HVDC lines. All this has come about due largely to significant advances in manufacturing and testing.
Given this rate of market penetration, a key question is what more can be expected from composite insulator technology over coming years? For example, do they still have problems that need to be resolved? Will their market share continue to increase or instead taper off and perhaps even decline? And what will be the direction of their future product development, given the latest material and manufacturing technologies as well as the changing needs of power grids that must incorporate much higher levels of renewables?
These are all important yet challenging questions. This article, based on the keynote presentation of international expert Professor Liang Xidong at the 2015 INMR WORLD CONGRESS, attempts to provide insights to help answer them. Under Prof. Liang, Tsinghua's High Voltage Engineering Group has performed extensive research covering all aspects related to design and manufacturing of silicone rubber insulators, including elaborating optimal material formulations, studying hydrophobicity recovery and transfer properties, developing artificial methods for testing pollution performance (especially tracking and erosion under DC) and elucidating the mechanism of brittle fracture as well as its prevention. In this regard, according to Prof. Stanislaw Gubanski, his team has made a significant contribution to the basic knowledge that allows for today's successful application of these insulators in China as well as worldwide. 
---
The electric power industry in China has progressed at an unprecedented pace since 1980 and this is best illustrated by two graphs that show the growth in annual generation as well as in total length of overhead transmission lines.
The recent rapid expansion of China's overhead network, combined with everincreasing voltage levels, led to a huge local demand for insulators. At the same time, it placed upon them more stringent electrical and mechanical requirements.
Silicone rubber (SR) composite insulators quickly came to be viewed as offering several unique advantages, including superior wet and pollution flashover performance, light weight, high strength to weight ratio, easier transport and installation and resistance to vandalism.
Their rate of application in China therefore experienced tremendous growth to the point where, by 2014, an estimated 7.1 million units were operating on transmission lines of 110 kV or higher. Moreover, by mid 2015 about 153,000 such insulators were in service on 9 key UHVAC and UHVDC lines. Indeed, China became the first country where SR composite insulators dominate all EHV and UHV lines.
Research into design and application of these insulators by experts at Tsinghua University and also at China EPRI yielded great benefits, particularly when it came to preventing the widespread pollution flashover outages of the past. These insulators also facilitated the design, construction and safe operation of new UHV lines. Indeed, IEEE Fellow and long time INMR Columnist Professor Stanislaw Gubanski of Chalmers University of Technology in Sweden remarks, "research and industrial development of silicone rubber insulators for EHV AC and DC networks as well as for UHV projects across China deservedly ranks among that country's highest achievements in power engineering. It has also helped greatly advance technical progress in power transmission at increased voltage levels."
Urgent Requirements for Improved Performance
Notwithstanding all the progress achieved in composite insulator technology, there are still a number of performance problems that need to be resolved. Some of these are important and urgent while others are important but not so urgent. Clearly, the main issue that will dictate the future of composite insulators is whether power utilities can remain confident in their expected performance. If not, the rate of their application can only decrease.
China has been a huge market for composite insulators for many years now and their range of applications has also been broad. Given this volume of experience, a variety of problems have surfaced that have forced researchers to look into the various causes and mechanisms in order to best identify what must be done to improve performance. These problems include:
1. Brittle Fracture
Although the incidence of brittle facture is very low in relation to the population of composite insulators now in service, such failures can cause a sudden drop of conductor with serious consequences. Typically, insulators experiencing this problem have failed at very low mechanical loads, after service for only months or years, and the fracture surface is characteristically flat and smooth.
The basic mechanism behind brittle fracture has been clearly identified as stress corrosion and therefore a stress corrosion test was developed and adopted in China's electric power industrial standard DL/T 810-2002 (revised 2012). Specifically, this standard requires that the FRP rod must be acid proof, i.e. based on boron-free glass. Since publication of DL/T 810, there have been no reported brittle fractures for 10 years now among newly installed composite insulators having such acid-proof rods. As such, experience in China has demonstrated conclusively that acid-proof rods should be used more widely. Otherwise the risk of brittle fracture will remain an area of concern for utility engineers whenever applying composite insulators.