Key Issues for Future Development of Composite Insulators
Advertisement

Data on numbers and types of line insulators purchased by the State Grid Corporation of China (SGCC) from Jan. 2012 to Sep. 2017 in the voltage range 110 kV to 1000 kV AC and ±800 kV DC show interesting developments. In total, SGCC purchased 34.1 million porcelain discs and 25.3 million glass insulator discs over this period. At the same time, the SGCC purchased about 5.13 million strings of silicone rubber composite insulators.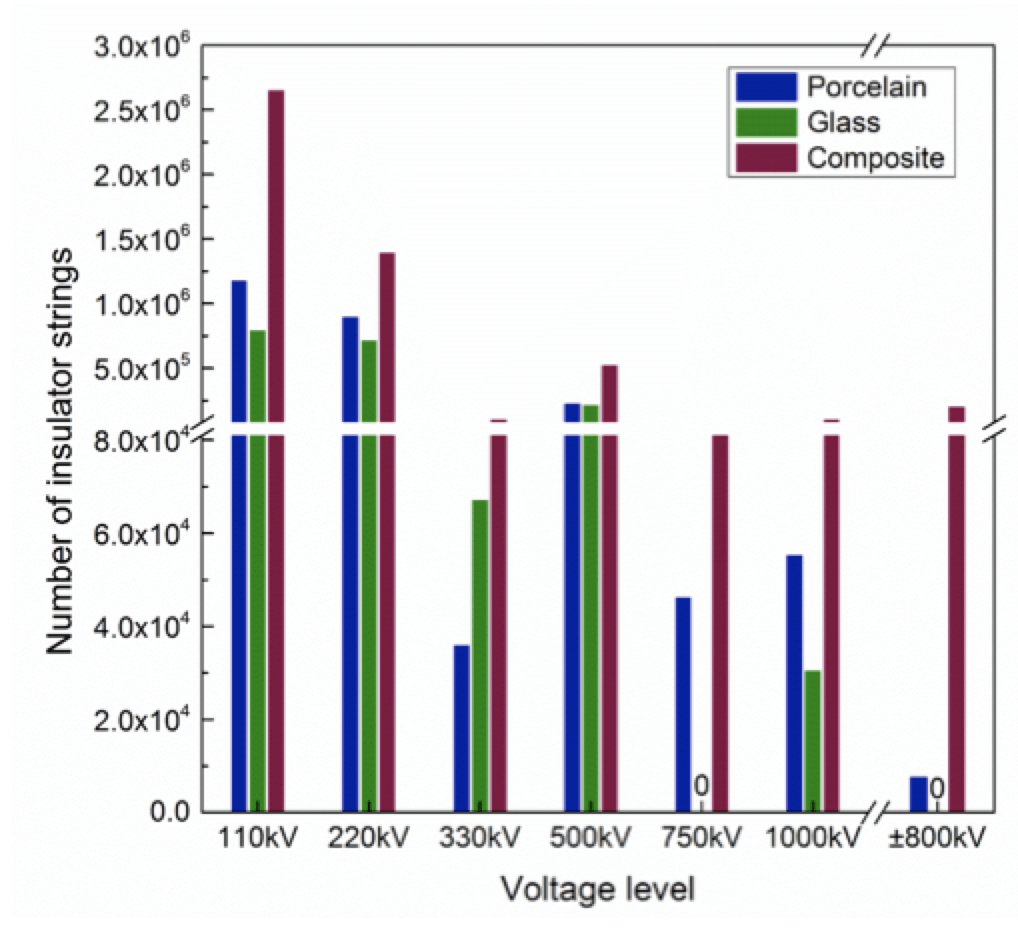 Converted to numbers of strings to allow better comparison, purchases amounted to approximately 2.48 million porcelain insulator strings and about 1.85 million glass insulator strings. The relative proportions of porcelain, glass and composite insulator in strings are therefore 26%, 20% and 54%, respectively. Moreover, among most newly installed insulators, the numbers of composite insulators are more than the sum of the other two types. This confirms that China has become the first country where silicone rubber insulators dominate all EHV and UHV overhead lines.
Advertisement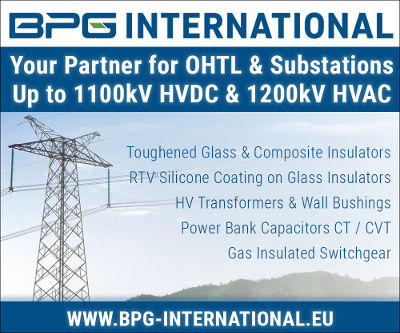 At the same time, it should be noted that composite insulators have realized a significant increase in usage elswhere in the world and in fact have come to dominate on UHV lines. This is a result of significant improvements achieved both in manufacturing and testing. But, in spite of this rapid development in application of composite insulators over the past 30 years, there still remain some key unanswered questions concerning their future and what will make power utilities more confident in selecting this technology.
Attend the 2017 INMR WORLD CONGRESS in Barcelona-Sitges from November 5 to 8 to hear a paper by distinguished Tsinghua University Professor and long time industry researcher, Liang Xidong. He will review remaining key issues for further development of composite insulators and address questions that need to be answered to ensure the long-term performance of both line and substation composite insulators. He will also examine new technologies in materials and manufacturing processes and how these can help promote even greater application of this new insulator technology.
Advertisement