Field Experience with EGLA Type Arresters in Mexico
Advertisement

Lightning has been a main cause of outages on transmission and distribution lines across the globe. In Mexico, for example, data from the Comision Federal de Electricidad (CFE) show that lightning caused more than 50% of registered line failures. To reduce these types of outages, CFE began applying externally gapped line arresters widely about 10 years ago.
EGLAs offer several technical advantages over gapless arresters. In the case of the CFE, the decision to specify EGLAs was because any failures do not add to system problems, nor is pollution level a worry. Another factor is no risk of failure of the disconnector devices on gapless designs. Finally, EGLAs have been found to offer a good cost-benefit relationship with reduced installation requirements.
Advertisement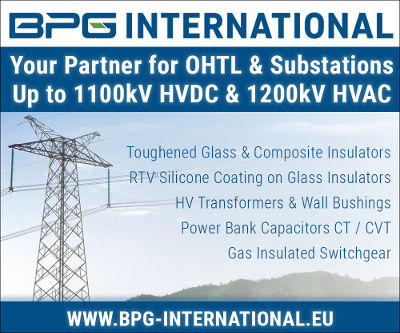 Over the past decade, the CFE transmission grid (230 kV and 400 kV) has grown from 47,010 km to 59,606 km and by over 30% at 400 kV alone. Over this same interval, outage rate decreased from 1.17 to 0.57 at 400 kV and from 1.27 to 0.59 at other transmission voltages. Application of EGLAs is regarded as one of the main factors behind this improved line performance.
Similarly, length of distribution lines of 13 kV, 23 kV & 138 kV increased from 369,217 km to 831,087 km. However, unlike on the transmission grid where only EGLAs are applied due to the importance of these lines, both metal oxide arresters without gap and externally gapped are the protection system used for this distribution network. Still, due to the difficulty in identifying failures of gapless arresters caused by block degradation or ingress of moisture, since 2000 the CFE started to replace these by gap designs and the result has been a reduction in system outages due to arrester failure. Up to now, more than 400,000 EGLAs have been installed at CFE on lines from 13kV to 400 kV. At 115 kV, alone, CFE has more than 85,000 units and almost 10,000 at 230 kV and 400 kV. Their performance has made them a good economic and technical solution, improving reliability of the CFE T&D systems, with decreased interruption time and number of outages triggered by lightning.
Attend the 2017 INMR WORLD CONGRESS in Barcelona-Sitges from November 5 to 8 to hear a paper by expert Gerardo Montoya who will review the full experience and performance of EGLAs in Mexico over the past ten years.
Advertisement