Equipment Certification Vital to Utility Image
Advertisement

Utilities are the public face of the transmission and distribution (T&D) industry. They maintain local infrastructure and are tasked with ensuring reliability. It is also their names customers see on monthly bills. Therefore, if something goes wrong with power supply, a utility is often the first to be blamed. Unfortunately, recent statistics seem to suggest that more and more things are going wrong. Data from the Energy Information Administration (EIA), for example, showed that the annual number of outages affecting at least 50,000 people in the U.S. roughly doubled over the past decade. That same data suggested that weather extremes are not only the most common but also the fastest growing cause of major power disruptions. If current models of climate change prove true, this trend might accelerate.
When the power does go off, the impact on personal lives and commerce can be huge and for some life threatening. Outages also impact industry. Again, taking the U.S. as example, about 60% of companies hit by a power outage suffer related losses of over $20,000 while 5% lose more than $2 million. Indeed, the total related annual cost to the American economy is estimated at anywhere from $80 billion to $188 billion. It's also worth noting that larger, more interconnected grids mean that the impact of any outage can be far more widely felt. A 2012 blackout in India left 670 million people without power.
Outages can have a major and lasting impact on the utilities perceived to be responsible while repeated outages or delays in restoring power damage a utility's reputation. From the regulatory standpoint, outages also harm reliability and quality of service metrics and can potentially lead to heavy fines. The financial threat does not stop there. If a utility is found liable for an outage, damages could prove crippling.
Advertisement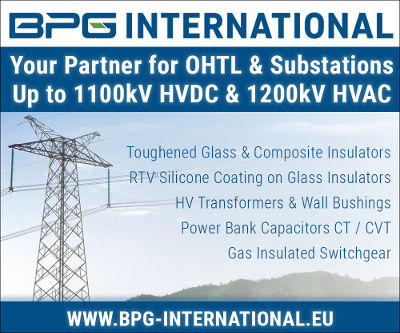 Given the above, utilities today must be more certain than ever that the equipment they purchase for their networks is of suitable design and quality. In this regard, equipment certification offers a level of protection on all fronts. For one, it helps ensure that grid components will operate correctly and safely under expected service conditions. As a result, there will be lower risk of failure and reduced likelihood that the impact of any failed component cascades across the grid to create a large-scale disruption. In addition, certification provides documented evidence that all reasonable measures have been taken to prevent outages. However, even when choosing certified equipment, power utilities should take steps to limit risk. That means that they also need to ensure that the certification process for their equipment also stands up to scrutiny. How can that best be accomplished?
First of all, certification should be carried out according to an industry standard that is appropriate to the component's intended use. Moreover, it should be based on real testing rather than calculations based on modelling. While paper certification can give some indication of a component's capabilities, only physical testing truly verifies how it performs under various field conditions. Finally, in order to attain maximum credibility, certification should be carried out by an independent and reputable third party, preferably from another country. Such third party organizations must then guarantee that their testing and certification process meets the highest level of probity and traceability. They also need to have access to testing facilities that can accurately reproduce both normal and fault conditions that components could encounter during operation. The latter is especially important given the emergence of super grids to transport vast amounts of bulk electricity over great distances.
Given these requirements, facilities such as the KEMA High Power Laboratory in the Netherlands to test components designed for UHV super grids have undergone substantial expansion. This will ensure that equipment certification helps power suppliers limit outage rates and defend themselves against claims as the industry moves increasingly into this new age of transmission. But industry standards also need to be fit for the challenges of tomorrow. Addressing that will require all involved in the electricity value chain to work together.
Advertisement
Jacob Fonteijne                                                                                    
DNV GL KEMA Laboratories