Why Advertise in INMR?
With over 20 years of dedicated service and experience, INMR has earned an international reputation capable of celebrating an audience of over 50,000 dedicated readers.
The editorial content of INMR is provided by industry professionals well-versed in the fields of electrical insulators, surge arresters, bushings and cable terminations.
The international marketplace offers real opportunities for sales growth.
Since INMR is read by engineers and purchasing personnel in more than 180 countries, your message will have a global reach.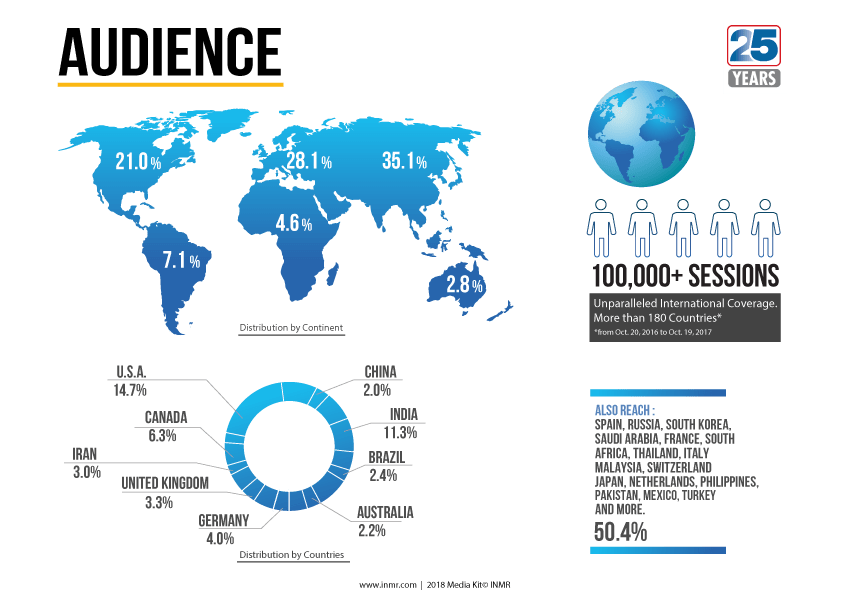 ---
INMR Advertisers